The GGSC is Hiring a Bridging Differences Program Director!
April 11, 2023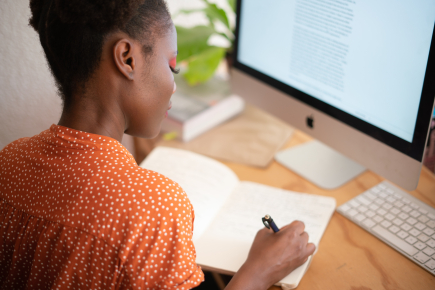 The Greater Good Science Center at UC Berkeley (GGSC) is currently looking for its first Program Director to lead our growing Bridging Differences initiative.
To apply, you'll need to submit your application through UC Berkeley's Jobs page. Once you're on the Jobs page, search for the position by its Job ID: 51860.
Interested? We strongly encourage you to apply by May 5. More details below.
Bridging Differences Program Director
UC Berkeley Job ID: 51860
About the Greater Good Science Center
The Greater Good Science Center at UC Berkeley (GGSC) studies the psychology, sociology, and neuroscience of well-being and teaches skills that foster a thriving, resilient, and compassionate society. Over more than two decades, the GGSC has provided a bridge between scientists and the public, turning research findings into practical resources that support well-being for all. Since its founding, the Center has highlighted the importance of building social connection not only within communities but across groups, offering practical strategies for overcoming bias and prejudice, expanding one's circle of care, and promoting diversity, inclusion, and belonging.
The GGSC's organizational culture prioritizes independence, rigor, and the well-being of its members. Staff members enjoy autonomy and flexibility while working in a culture that encourages teamwork, connection, and collaboration. The GGSC welcomes a diversity of experiences and perspectives to inform its work and strives to operate internally by the values that drive its public-facing programs: empathy, compassion, joy, forgiveness, appreciation, and cooperation. Recognizing that the science we cover has been shaped by systemic biases and inequities, we aim to address and correct for these prejudices whenever possible—a goal on which we elaborate in our Diversity Statement.
Since 2018, the GGSC's Bridging Differences initiative has mixed science and storytelling to help address one of the most urgent issues of our time: political and cultural polarization. Drawing on leading science and best practices from the field, the initiative has highlighted the key research-based principles for fostering positive dialogue, relationships, and understanding across group lines, including lines of race, faith, ethnicity, culture, political ideology, and more. It has disseminated these findings via articles, videos, an online course, a Bridging Differences Playbook, and other multimedia resources. Through strategic partnerships, the initiative is starting to apply its bridge-building resources across sectors, including in government, K-12 education, philanthropy, public service, and higher education.
About This Position
In response to building interest and demand, the GGSC is now hiring its first Bridging Differences Program Director, who will lead the initiative through its next stage of growth and impact. Working in collaboration with the GGSC's editorial team, the Program Director will create resources that share top insights from the science and practice of bridging differences, and they will develop partnerships that get these resources into the hands of leaders across sectors, turning science into action. Through trainings and facilitated communities of practice, the Program Director will also advance the GGSC's efforts to support leaders and organizations who are applying these resources in their schools, campuses, communities, companies, governments, and beyond. Ultimately, the Bridging Differences Program Director will help hone the research-based skills—and strengthen the ecosystem—of organizations, leaders, practitioners, and individuals committed to bridging differences and building a broader culture of belonging in the United States at a time of intense social division.
This is a new position. The responsibilities below represent a broad range of opportunities for this role, based on the GGSC's work and learnings to date. However, we expect that the actual duties and priorities will be shaped and narrowed in conversation with the candidate we hire, based on their analysis of these opportunities, their unique strengths, and where they see the GGSC's greatest potential for impact.
This is a full-time (100% time) staff position, providing UC Berkeley's robust benefits package. It will start with a two-year contract, with the goal of extending well beyond that once additional funding is secured. Proximity to the GGSC's office at UC Berkeley is preferred, although remote or hybrid-remote working arrangements are possible.
Responsibilities
Content Development and Distribution
Track scientific findings (with support from a research assistant) that suggest the impact, benefits, and challenges of bridging differences and that offer concrete strategies for connecting across difference, including differences of race, culture, religion, or politics
Oversee the production of new multimedia content—including Greater Good articles, videos, Science of Happiness podcast episodes, practical exercises, and other resources—reporting on the science and practice of bridging differences, in formats that are inclusive to diverse audiences; the Program Director will occasionally write or co-edit content themselves, working in collaboration with the GGSC's editors and producers
Identify effective channels through which to publicize and distribute this content, particularly to get it into the hands of practitioners and leaders serving diverse communities, working in collaboration with the GGSC's director of marketing and partnerships
Hosting Convenings and Communities of Practice
Organize communities of practice (usually virtually) for leaders in different sectors who want to strengthen their efforts to bridge differences within their organization or community, drawing on research and best practices; these communities of practice (CoPs) will often be organized in partnership with a sector-specific leader (e.g., a prominent professional association) and will give participants the chance to learn from each other at the same time that they are learning from the science
Design the structure and content of these CoPs, working from a model that the GGSC has already established and that can be adapted to the needs of different sectors
Facilitate/moderate discussions during the meetings of these CoPs and/or enlist outside facilitators to help lead them
Enlist expert researchers or practitioners as guest speakers to present findings from their work to the CoPs
Occasionally convene leaders from bridge-building organizations to share updates and lessons learned from their work, identify challenges and best practices, and explore opportunities for collaboration with one another
Consulting and Training
Provide guidance and feedback to organizations applying the GGSC's own science-based resources to their bridge-building efforts
Represent the GGSC's Bridging Differences program by leading occasional talks and workshops (e.g., at public events/conferences and for organizational partners), summarizing the key scientific principles for bridge-building, particularly when these speaking opportunities target organizational leaders
Suggest basic tools and practices to help partners evaluate the success of their bridge-building work, and refer them to other partners for more rigorous evaluation
Field Building
Establish and deepen relationships with many organizations and networks dedicated to bridging differences, so that the GGSC can learn from their work and better identify and communicate best practices from this field
Build relationships with professional networks and associations in different sectors—e.g., government, higher education, health care, faith, and philanthropy—to reach more organizations that want to help their stakeholders bridge differences
Connect with leading organizations in those sectors to better understand their experience, needs, and interests as they relate to bridging differences
Forge connections among organizations working to bridge differences to help them learn from one another, explore opportunities for partnership, and amplify one another's work
Strategic Planning
Set and assess the strategic direction of the GGSC's Bridging Differences program, alongside the Executive Director, identifying new opportunities for growth and impact, and changing course as necessary
Attend GGSC staff meetings and retreats and participate in discussions about the organization's overall strategic direction
Required Qualifications
Significant experience building cultures of belonging that are inclusive and respectful of people with diverse backgrounds and perspectives, particularly those that have been historically marginalized
Exceptional written and oral communication skills, particularly for making scientific research understandable to non-academic audiences
Excellent project and/or product management skills, such as working with editorial teams or designers
Excellent interpersonal skills, particularly for navigating conflict and disagreement, constructively sharing feedback with peers, and nurturing long-term professional partnerships
Strong facilitation or moderation skills, particularly in the context of professional learning communities
Proficiency with the Microsoft Office suite and Google Workspace, and running meetings on Zoom
Preferred Qualifications
Experience designing professional learning opportunities for practitioners and leaders across sectors, both in-person and virtually
Knowledge of the emerging field of organizations focused on reducing polarization, bridging differences, and promoting pluralism
Familiarity with the science of intergroup relations, bias, the psychology of prejudice, and/or related disciplines
Experience supporting connections across group lines, such as through interfaith dialogues, contact between people of different races or ethnicities, or cross-partisan political discussions
Strong public speaking skills, particularly to lead workshops and trainings
Strong research skills, such as for searching academic databases
Experience shaping the strategic direction of a program or initiative
An understanding of the basics of program evaluation
Familiarity with—and affinity for—the Greater Good Science Center's mission and programs
Salary & Benefits
This is a monthly paid (exempt) position. Annual salary is commensurate with experience, within the range of $90,000 to $100,000.
This position also offers UC Berkeley's wide array of high-quality benefit plans, including comprehensive health plans, a valuable pension plan, and optional retirement savings opportunities.
For information on the comprehensive benefits package offered by the University of California, please visit: https://ucnet.universityofcalifornia.edu/compensation-and-benefits/index.html
To Apply
To apply, please submit a resume and cover letter. Please submit your application through UC Berkeley's Jobs page, where you'll need to search for this position by its Job ID: 51860.
Applications must be submitted through the UC Berkeley Jobs page in order to be considered. Please submit your cover letter and resume as a single attachment when applying.
Interested? We strongly encourage you to apply by May 5.