Speaking
Speakers from the Greater Good Science Center give talks and lead interactive workshops at schools, corporations, health care facilities, professional conferences, and other organizations and events. When possible, we work with organizations to customize our presentations to meet their particular needs. Past clients include Kaiser Permanente, Mazda, Airbnb, Sutter Health, and Clif Bar.
GGSC speakers' fees start at $5,000 for a one-hour talk and increase based on the type of presentation, customization, and travel required. The main types of presentations we deliver include:
Keynote talks that range from 30 minutes to two hours;
Interactive workshops ranging from three hours to three days, using small group discussion, team and partner exercises, and individual reflection to cultivate skills for well-being;
Small group retreats, ranging from several hours to several days, to explore in depth the science and practice of mindfulness, compassion, and emotional self-awareness; they can be customized to respond to specific interpersonal challenges or generate visioning and creativity for teams;
Ongoing training that builds on the workshop format to shift organizational cultures toward a greater sense of meaning and belonging among colleagues, delivered in regular increments over at least six months, through virtual and/or in-person sessions.
The Greater Good Science Center is committed to supporting organizations working in public service and with underserved populations; we make discounts and scholarships for these organizations available on a case-by-case basis.
To find out how to bring the Greater Good Science to your organization, please begin by completing our Speaker Request Form. You can also contact us by email at greater@berkeley.edu for more information. For information on talks at schools, visit our education program.
Below are some of the topics that GGSC speakers can cover in their presentations. All of these programs are based on the most up-to-date scientific research, particularly from the fields of psychology, business, and neuroscience; their length and format can be customized. While not exhaustive, they provide a starting point for discussion about how the GGSC can work with your organization.
The core goal of most GGSC presentations is for participants to come away with concrete, research-based strategies that can be implemented—individually or in teams—to boost emotional well-being, support the well-being of colleagues and employees, and foster a workplace culture of happiness, compassion, and connection.
The Science of Happiness at Work
People who are happier at work are more committed to their organization, rise to positions of leadership more rapidly, are more productive and creative, and suffer fewer health problems. More and more, research is suggesting that happiness should not be an afterthought for workplaces; it should be an essential goal, entwined with the kinds of 21st century skills that are key to individual and organizational success today. Building on the GGSC's popular online course series on The Science of Happiness at Work, this presentation offers research-based strategies to feel happier at work and boost satisfaction, engagement, and collaboration in your organization.
The Science of Stress, Burnout, and Resilience
No organization is immune to stress and even risks of burnout. This presentation draws on a large body of scientific research to identify which factors can help individuals and organizations respond to challenges with resilience. It provides a framework to understand the scientific roots of burnout and nurture strength and resilience within a team or organization.
The Alchemy of Empathy: Transforming Stress into Meaning at Work
Many jobs require "emotional labor," which refers to the effort required to adjust how you respond to your colleagues, depending on the situation. But like physical labor, it requires specific training in order to avoid over-strain. This presentation offers skills for managing emotional labor by applying the neuroscience of empathy. Ultimately, it invites us to look deeper into how empathy and emotional connection can lead us to our most meaningful experiences at work.
Emotional Intelligence: Empathic Communication and Connection
Clear and effective communication between colleagues, superiors, and clients is an invaluable asset--it is the cornerstone of workplace connection. Building and sustaining meaningful relationships at work is associated with greater resilience to stress, productivity, and engagement at work. This presentation highlights the research on best practices for effective and enjoyable communication, including these key areas: empathic listening, addressing emotional misunderstanding, grounding techniques and generating joy amid difficult conversations.
Everyday Mindfulness at Work
Emails, texts, meetings, calls--these days we have countless demands on our time and attention. This mindlessness and distraction can lead to mental exhaustion and inefficiency. The most valuable tool we can apply in any work setting is our attention--it allows us to easily sustain focus, investigate problems thoroughly, and encourages the spaciousness and connection that breeds creativity. This presentation offers research-based exercises that help us identify distractions at work, strengthen our attention, and establish strategies for mini-mindfulness moments.
Below is more information on possible GGSC speakers, along with additional topics they can cover.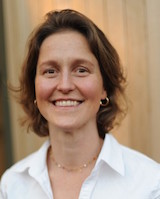 Emiliana Simon-Thomas, Ph.D.
Science Director, Greater Good Science Center
Dr. Simon-Thomas is the science director of the Greater Good Science Center, where she is a co-instructor of the GGSC's Science of Happiness online course, which has enrolled more than 500,000 students and has measurably increased students' levels of happiness and life satisfaction.
In addition to studying the neuroscience of well-being, Dr. Simon-Thomas is also a skilled teacher, lecturing frequently on topics such as gratitude, compassion, happiness, and mindfulness. Her talks zero in on the keys—and benefits—of social connection and caregiving, making science feel engaging and personal.
Dr. Simon-Thomas earned her doctorate in cognition, brain, and behavior at UC Berkeley. The talks she can deliver include:
1. The Science of Gratitude
Scientists have tied gratitude to greater health and happiness, as well as more depth and joy in social relationships at home, work, and in communities. From an evolutionary perspective, gratitude is considered formative to the prosocial interactions that are instrumental to humans' welfare and survival. In this presentation, Dr. Simon-Thomas will offer the scientific perspective on gratitude: how it's defined, studied, and strengthened, as well as ways that these findings can be translated into real-life techniques for fostering gratitude.
Duration: One hour
Target audiences: Workplace, health care, general interest, wellness, faith-based organizations
2. The Science of a Meaningful Life
In this talk, Dr. Simon-Thomas gives an introduction to eight keys to a meaningful life: optimism, mindfulness, connection, gratitude, compassion, kindness, play, and awe. The talk goes on to cover some important scientific concepts that help to explain why these factors are so important to the meaningful life, including "the prosocial nervous system," how we form connections and spread goodness via touch, and how kindness boosts happiness.
Duration: One hour
Target audiences: Workplace, health care, general interest, wellness, faith-based organizations
3. Overcoming "Compassion Fatigue"
How are compassion and empathy different, and why should "compassion fatigue" really be called "empathy fatigue"? What are the components of burnout? Dr. Simon-Thomas presents a "geography of compassion," including its triggers, origins, and benefits for happiness and activation of neural "reward circuitry." Finally, she will share the benefits of compassion, as well as practical tips for burnout "antidotes."
Duration: One hour

Target audiences: Health care, caregivers
4. Kind Brains Learn Better: A Science-Based Case for Promoting Kindness in the Classroom
In this talk, Dr. Simon-Thomas explains why altruism and social connection help support learning in the classroom. She explains the importance of kindness and connection from an evolutionary perspective, identifying brain areas associated with caregiving and compassion, presenting social neuroscience and other research demonstrating the benefits of kindness, and explaining research on the benefits of social connection for well-being.
Duration: One hour
Target audiences: Parents, teachers, mentors, therapists, and others who work with children and youth
5. The Compassionate Brain
In this talk, Dr. Simon-Thomas defines what compassion is—and isn't—and presents the brain circuitry involved in compassion. She discusses research related to emotion regulation, self-efficacy/optimism, and affiliation/care/nurturance, and concludes with research demonstrating the benefits of compassion.

Duration: One hour
Target audiences: Workplace, health care, general interest, wellness, faith-based organizations
6. Workshop: Getting More Gratitude into Your Organization
Scientists have tied gratitude to greater health and happiness, as well as to more depth and joy in social relationships at home, work, and in communities. In this workshop, Dr. Simon-Thomas will present the state of the field of gratitude research, with a particular emphasis on the benefits of gratitude and approaches to fostering it. Participants will engage in three to four gratitude exercises, both individually and in small groups. They will also explore ways to tailor known gratitude-enhancing activities to the organizational context, or generate entirely novel approaches. The workshop will close with a practical, strategic session dedicated to implementation and measuring the impact of fostering gratitude within an organization.
Duration: Half day (4 hours)
Target audiences: Workplace, health care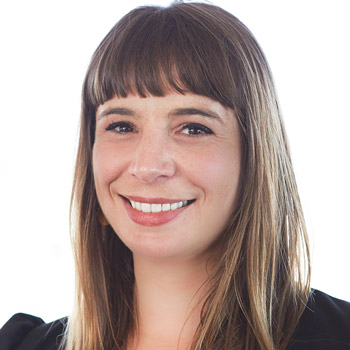 Eve Ekman, Ph.D.
Senior Fellow, Greater Good Science Center
Eve Ekman, Ph.D., MSW, is a GGSC Senior Fellow. An experienced speaker, researcher, and group facilitator, she brings a unique background ideally suited to training individuals and organizations in the science of happiness, resilience, compassion, mindfulness, and emotional awareness.
Eve creates dynamic trainings adapted specifically for the needs of her participants, drawing upon her deep scientific knowledge, direct clinical work, and experiences in a range of institutional and organizational settings, particularly within the health care field. She worked as a frontline social worker in health care, criminal justice, and social welfare systems, she earned her master's and Ph.D. at UC Berkeley and completed her postdoctoral training at UCSF Osher Center for Integrative Medicine. At Osher she developed and delivered a health care specific compassion, empathy, and emotion awareness curriculum for trainees and faculty at UCSF, see press here about that work.
Her research has focused on helping professional care providers prevent burnout by giving them easier access to practices of attention, insight, and resilience. Building on her research, she developed trainings to address burnout in national and international organizations and has delivered keynotes and workshops for a wide range of companies, including Airbnb, Salesforce, and Kaiser Permanente.
Eve is a second-generation emotion researcher who has had meaningful collaborations with her father, renowned emotion researcher Dr. Paul Ekman, including on The Atlas of Emotions an online visual tool commissioned by the Dalai Lama to teach emotional awareness, and Cultivating Emotional Balance, an intensive, evidence-based training for compassion and mindfulness, teaser video here. Eve's writing on empathy, burnout, and compassion has appeared in peer-reviewed journals, magazines, and books, including Oxford handbooks of positive psychology and compassion science. She is a regular practitioner of meditation, yoga, and cold water surfing, and brings her enthusiasm for living a rich emotional life into her teaching.
Dr. Ekman can cover any of the topics listed above, as well as deliver these specific presentations:
1. SPRUCE: Supporting Provider Resilience by Upping Compassion and Empathy
Health care providers face many challenges to sustaining well-being in their daily work environment. Dr. Ekman has developed and delivered this training to give health care providers the knowledge and a full toolkit of practices for workplace resilience. The core skills taught in this workshop align directly with the Academy of Graduate Medical Educators' goals for empathy, well-being, professionalism, and communication. Those include skills to:
Regulate emotions, including through greater bodily awareness of emotional experiences;
Identify the facial communication of emotion;
Identify the key obstacles that prevent empathy, and how to train in more compassionate responding;
Practice brief, everyday mindfulness skills on the job.
Duration: The entire SPRUCE training is 18 hours, which can be delivered over many months or a year, but a half-day overview is available as a starting point.
Target audiences: Health care professionals across fields
2. Training for a Resilient Heart: Applying the Science and Practice of Self-Compassion
Large scale organizational shifts, unanticipated sudden losses, or steady challenges can damage individuals and the daily work environment, making it harder to feel engaged wit work or care for yourself. In this workshop, Dr. Ekman brings in targeted skills that provide a basis for revitalizing individual and group-based resilience. These skills include:
Reflecting on personal narratives of resilience;
Learning the scientific benefits of self-compassion;
Identifying key resources and key demands in the workplace;
Practicing simple mindfulness skills to refocus, refresh, and connect.
Participants will try a range of activities to help nurture their skills of mindfulness and compassion, including written personal reflection, exercises in pairs, group discussion, and guided meditation. The concepts and practices introduced can serve as the basis for ongoing exercises to improve and sustain satisfaction at work.
Duration: 3 hours
Target audiences: Non Profit, Health Care, Small Business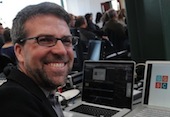 Jeremy Adam Smith
Editor, Greater Good
Mr. Smith edits the GGSC's online magazine, Greater Good. He is the author or co-editor of four books: The Daddy Shift, Rad Dad: Dispatches from the Frontiers of Fatherhood, Are We Born Racist?, and The Compassionate Instinct.
Mr. Smith's coverage of racial and economic segregation in San Francisco schools has won numerous honors, most recently the 2014 Sigma Delta Chi award for investigative reporting and John Swett Award from the California Teachers Association, and his articles and essays have appeared in the San Francisco Chronicle, Utne Reader, The Nation, Mindful, Shambhala Sun, Wired, and many other periodicals, websites, and books. He has also been interviewed by The Today Show, the New York Times, USA Today, Salon.com, and numerous NPR shows about parenting and education.
Before joining the GGSC, Mr. Smith was a 2010-11 John S. Knight Journalism fellow at Stanford University. The talks he can deliver include:
1. Positive Thinking for Cranks and Pessimists
Sick of people telling you to be happy? Does compulsory optimism make you want to scream? If so, Jeremy Adam Smith is on your wavelength. But as a writer and editor for UC Berkeley's Greater Good Science Center, he also knows about a lot of research that can improve your life, if you're willing to give positive thinking a chance. He'll explain the science of happiness--minus all the happy talk.
Duration: One hour
Target audiences: Workplace, general interest
2. Happiness at Work
Presents five tips to reduce stress, with accompanying interactive exercises. The tips address the benefits of volunteering, forgiveness and lovingkindness, mindfulness, self-compassion, and gratitude.
Duration: One hour
Target audiences: Health care, workplace, general interest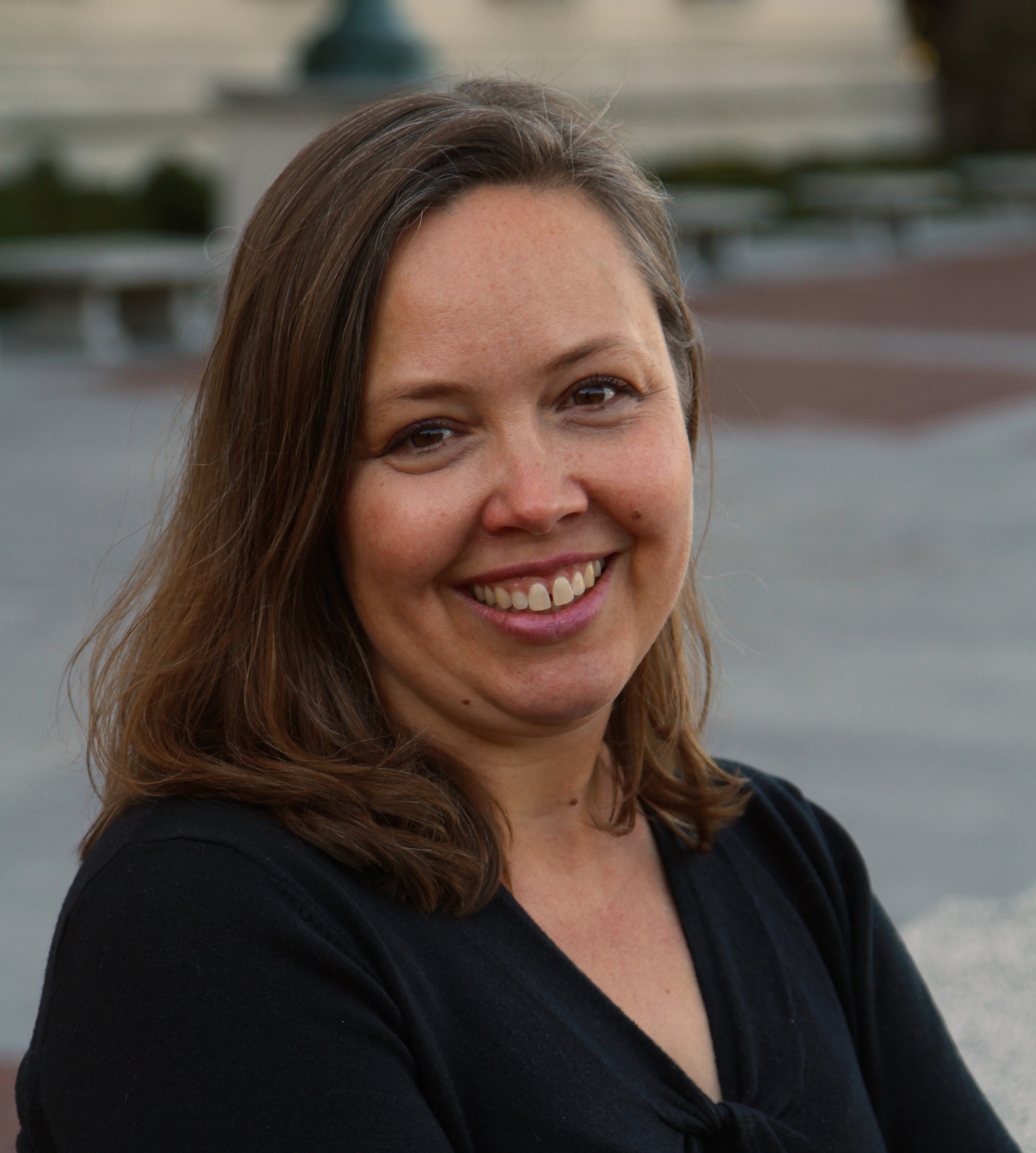 Vicki Zakrzewski, Ph.D.
Education Director, Greater Good Science Center
Dr. Zakrzewski is the education director of the Greater Good Science Center. Her articles, talks, and workshops provide science-based ideas for promoting the social and emotional well-being of students, teachers, and administrators, as well as methods for creating positive school cultures.
A former teacher and school administrator, Dr. Zakrzewski earned her Ph.D. in Education and Positive Psychology from Claremont Graduate University. The talks she can deliver include:
1. Helping Your Child Build a Happy and Meaningful Life
Students today struggle with perfectionism, low resilience, and trauma. In this talk, Dr. Zakrzewski dives into the science of a meaningful life for kids, including practices to help kids foster hope, self-compassion, mindfulness, and gratitude.
Duration: 90 minutes
Target audiences: Parents, teachers, school administrators, and anyone who works with children or youth
Visit the
GGSC's eduction program
to learn more about Dr. Zakrzewski's talks and workshops.