Venue:

Online

Date:

Self-paced, runs Feb. 1, 2023–Jan. 31, 2024

Price:

Audit free or $199 for a Verified Certificate



Part of our three-course professional certificate program on The Science of Happiness at Work, offered through the premiere online learning destination, edX. This self-paced course runs from Feb. 1, 2023, through Jan 31, 2024.
This four-week course explains what happiness at work looks like, why it matters, and how to cultivate it.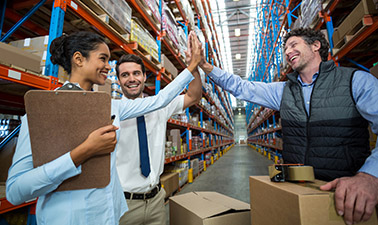 It begins by defining happiness and making the case that happiness at work improves the performance of individual employees and organizations as a whole, increasing innovation, productivity, engagement, retention, and the quality of their work. It then explores the key factors that empirical research has linked to workplace happiness, zeroing in on practices such as gratitude, developing a strong sense of purpose, and forming authentic, cooperative connections with others. The course will also highlight common barriers to workplace happiness, both at the individual and cultural level.
Finally, the course presents a practical framework for workplace happiness and explores accessible techniques for: a) evaluating happiness in an organization, b) creating an effective strategy to increase workplace happiness, and c) implementing that strategy in your own work life, within your team, or across the culture of your organization, with special tips for workplace leaders.
The Foundations of Happiness at Work is led by two celebrated teachers from the Greater Good Science Center: Emiliana Simon-Thomas, Ph.D., the GGSC's science director, and GGSC founder Dacher Keltner, Ph.D., who is a psychology professor at UC Berkeley and author of the best-selling book Born to Be Good. Thei GGSC's online course, The Science of Happiness, has been a global phenomenon, introducing a half million students worldwide to the research-based keys to a happy, meaningful life. In this course, they tailor their scientific insights to the needs of the modern workplace.
The Science of Happiness is a recommended prerequisite.
The Foundations of Happiness at Work is an instructor-led four-week course. However, the course will be available to registered students for two months after September 2018 launch date for those unable to complete the course in four weeks.
How to Sign Up
The Foundations of Happiness at Work is hosted on the edX platform. To sign up, you need to create an edX account and then register for the course on edX.
Verified Track
Please note this course may be Audited for free; simply choose "Audit This Course" during registration. However, edX (the online education platform which hosts the course) also offers a Verified Track for $199. Verified learners have access to bonus course materials and receive a Verified Certificate upon finishing the course.
If you plan to use your course for job applications, promotions, or school applications, you may prefer to have a verified certificate. It's also a great way to give yourself an incentive to complete the course and celebrate your success.