Science of Gratitude Radio Special
The past 15 years have seen an explosion in the scientific study of happiness. The findings so far are complex, and incomplete. But if they could be distilled into one simple prescription for happiness, it would probably be this: Say thank you.
Gratitude, it seems, is a key—perhaps the key—to feeling more satisfied with your life. It improves your relationships with loved ones. It's even good for your heart.
Learn more about these and many other cutting-edge findings in The Science of Gratitude, a one-hour radio special narrated by Academy Award-winner Susan Sarandon. The special, produced by the Peabody Award-winning Ben Manilla Productions and the Greater Good Science Center (GGSC), was first broadcast in Fall 2015 and will be airing again this fall on public radio stations nationwide, distributed by Public Radio International. Funding was provided by the John Templeton Foundation as part of the GGSC's Expanding the Science and Practice of Gratitude project.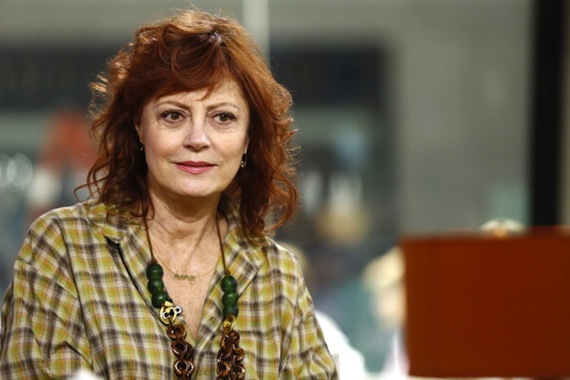 Susan Sarandon, host of The Science of Gratitude
The Science of Gratitude combines scientific research with personal stories illustrating the benefits and obstacles to feeling truly grateful. Throughout the hour, you'll gain practical insights into how to cultivate more gratitude in yourself, your kids, your workplace, and beyond.
You can listen to the complete special below. If you're a station program director interested in airing the special, along with eight short-form companion pieces, please contact your client relations manager at Public Radio International.
And if you're a public radio listener, check with your local public radio station to determine when The Science of Gratitude will be broadcast in your area. So far, stations in New York City, San Francisco, Chicago, Portland, Detroit, San Diego, Atlanta, Cleveland, Pittsburgh, Dallas/Ft. Worth, and more than 200 other cities have already aired it.
Update: The Science of Gratitude has won a Gold Medal at the 2016 International Radio Program Awards, in the Science & Technology category. The New York Festival's International Radio Program Awards for the World's Best Radio Programs honors radio programming in all lengths and formats from radio stations, networks, and independent producers around the globe.
* Correction: In The Science of Gratitude, we incorrectly state that Cheryl Burke Jarvis is a professor at Illinois State University. She is actually a marketing professor and associate dean at Southern Illinois University. We regret the error.
Funded by