A safe-haven for learning coping mechanisms and skills to survive rough times and the loss of loved ones.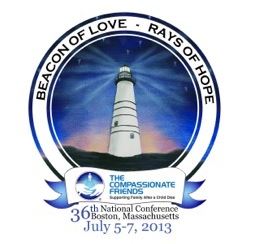 Venue:

Boston, MA

Date:

July 5-7, 2013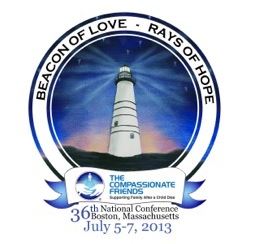 Note: This is not a Greater Good Science Center event.
This conference is provided to support people who are seeking ways to remember and grieve for their children, siblings, or grandchildren and to find healing in an environment with similar and compassionate people.
Keynote speakers include:
Dr. Heidi Horsley, Dr. Gloria Horsley, founders of "Open to Hope" Foundation and Phil Horsley (Chair of TCF Foundation's Board of Trustees)—a family united after the loss of sibling and son Scott.
Tina Chery who, after the murder of her son Louis, created the Louis D. Brown Peace Institute with a mission to create and support an environment where families can live in peace and unity.
Ken Druck, bereaved parent, founder of the Jenna Druck Foundation, and one of the nation's pioneers in personal transformation including healing after loss.
Bill Hancock, director of the Bowl Championship Series (college football), author of Riding with the Blue Moth, and father of Will, who was killed during the January 27, 2001 crash of an airplane carrying members of the Oklahoma State University men's basketball team.
For more information, visit http://www.compassionatefriends.org.