A residential institute for educators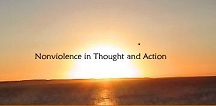 Venue:

Cal Poly Pomona, CA

Date:

July 29 - August 12, 2013


Note: This is not a Greater Good Science Center event.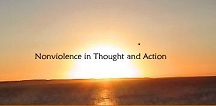 Ahimsa Center presents its 5th annual summer institute for educators. This event is geared at preparing educators to become adept at integrating Gandhi's teachings on happiness and sustainability into their curriculum.
Attendees can expect to:
Examine the current discourses on sustainability and happiness and the underlying challenges.
Provide in-depth understanding of Gandhi's life and the key concepts of his thought and his vision of civil society.
Explore the relevance of these concepts to sustainable way of life and enduring sense of happiness.
Analyze the primary and secondary sources in their historical contexts; and advance historical, cultural and ecological literacy.
Facilitate the development, implementation and dissemination of standards-based (including common core) interdisciplinary lessons on the institute's theme and topics.
Applications are due on April 15th, so click here to find out more information and to apply now.