A conversation between Dan Siegel and Rick Hanson
Venue:

Marines Memorial Theater

Date:

Saturday, Sept. 17

Time:

7:30 pm

Price:

$20-$35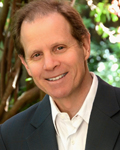 How is the mind more than consciousness? Join Rick Hanson, author of Buddha's Brain, in conversation with Dan Siegel, creator of the Mindsight technique, as they bring their interdisciplinary backgrounds to this most perplexing of topics.
Be a part of the conversation as Drs. Hanson and Siegel lead us on one of the most exciting journeys into knowledge we can take.
This event is preceded by a four-hour workshop with Dr. Siegel. More info here.