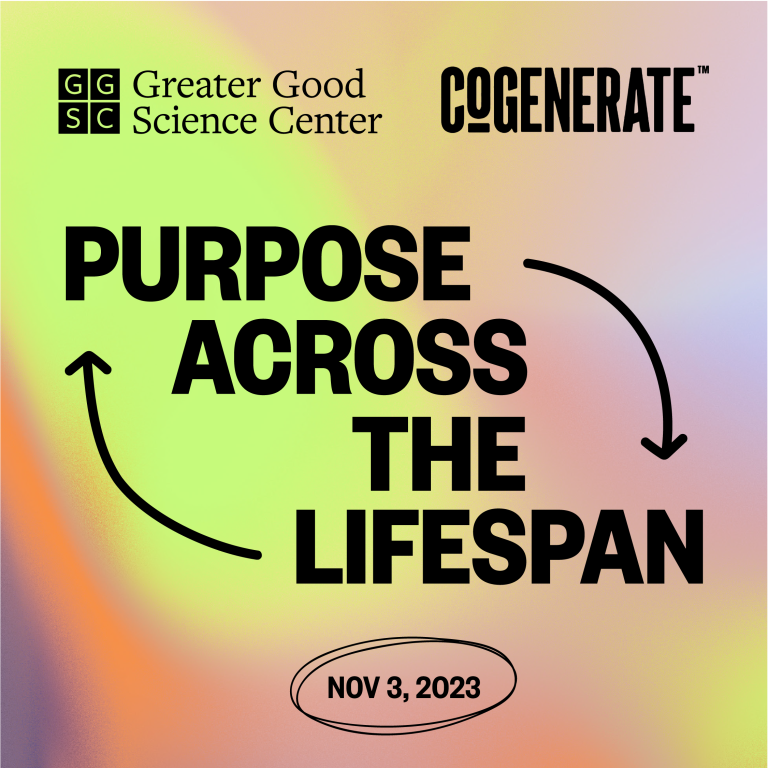 Venue:

ONLINE VIA ZOOM

Date:

November 3, 2023

Time:

9:00am - 12:30pm Pacific Time

Price:

$139-$159 (limited early bird pricing)

Do you want to awaken or rediscover your sense of purpose in life? Are you facing a major life change or transition and looking for a North Star to guide you through? Or are you looking to help other people find more meaning and purpose in their lives?
This interactive, virtual event will offer research-based techniques to hone your sense of purpose, no matter what stage of life you're in, from the formative years of adolescence through midlife and older adulthood. It will also speak to educators, coaches, parents, mental health professionals, or anyone else trying to guide someone on their path to purpose. The half-day program will feature a series of hands-on, practical activities that participants will be able to try together, in real time, bringing the research to life.
The program will feature a pre-recorded keynote by Dr. Jane Goodall, DBE, founder of the Jane Goodall Institute (JGI) and UN Messenger of Peace, and a world-renowned ethologist and activist inspiring greater understanding and action on behalf of the natural world. She will discuss the importance of maintaining and reinvigorating a sense of purpose across one's life. It will be hosted by Scott Shigeoka, the GGSC's Bridging Differences Fellow and the author of the forthcoming book SEEK: How Curiosity Can Transform Your Life and Change the World.
Photo by Michael Collopy
The event will also include presentations by leading researchers and educators who have studied the many benefits of having a sense of purpose and taught strategies for identifying one's purpose. Building on that research, we'll also hear from program leaders who have developed innovative ways to connect people with their sense of purpose, along with inspiring stories of individuals who have found a calling that is both personally meaningful and measurably impactful for others. Our online format will provide ample opportunities to interact with speakers and meet fellow Finding Purpose participants. It will offer virtual breakout sessions among our attendees.
Our goal is to help inspire and guide attendees to consider how they can find or reignite their own sense of purpose, no matter their stage of life.
Everyone who registers for this event will also receive FREE registration in the certificate track of a companion online mini-course, "Purpose Across Your Lifespan," which would otherwise cost $149 per person.
This event is part of the Greater Good Science Center's Finding Purpose Across the Lifespan initiative, which raises awareness about the importance of sharpening a sense of purpose at various stages of life, from childhood to young adulthood to elderhood.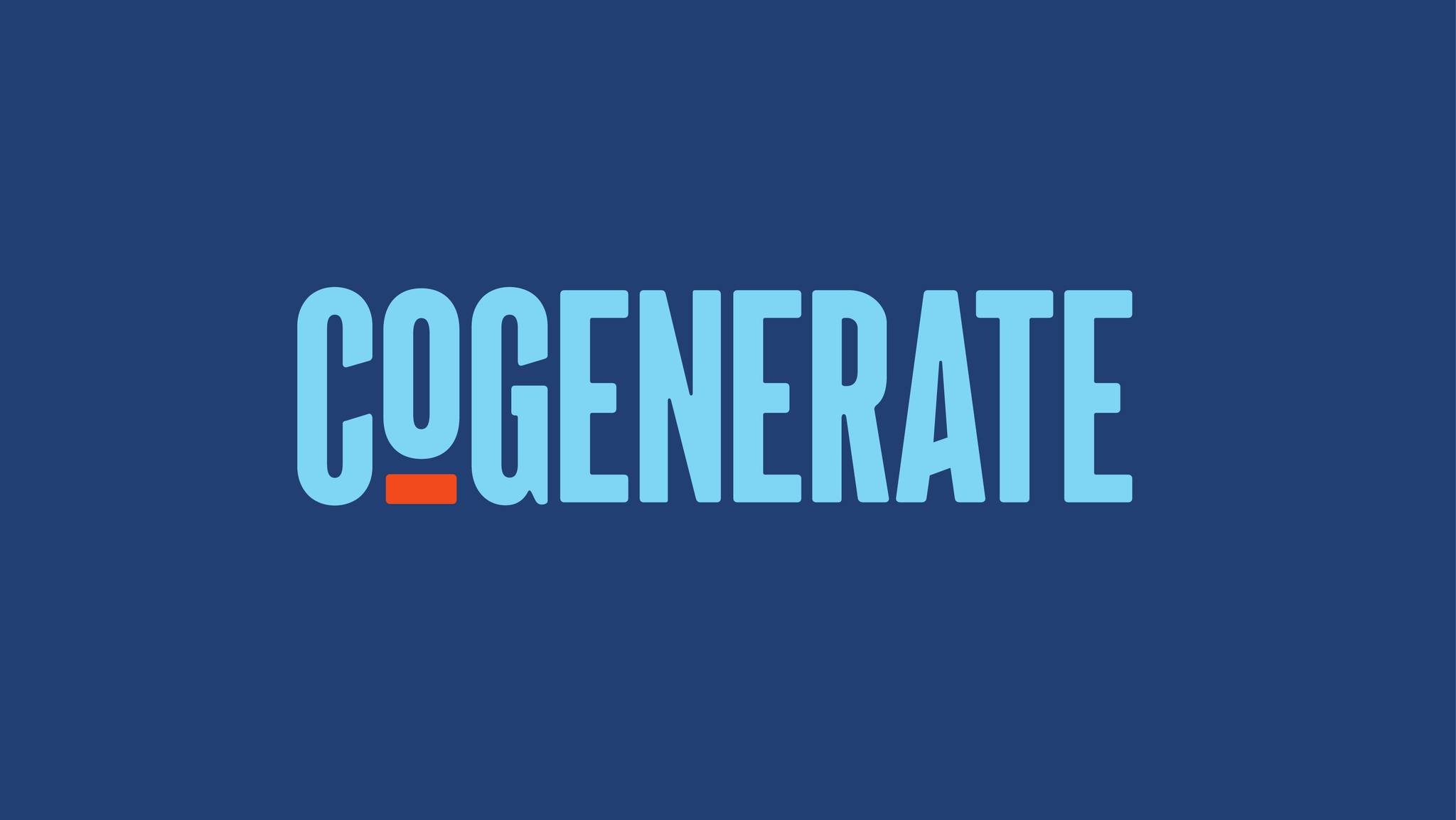 The event and initiative as a whole are co-produced in partnership with CoGenerate, which bridges generation divides to create a world where older and younger people join forces to solve our nation's most pressing problem and co-create the future.
This event is supported by a grant from the John Templeton Foundation.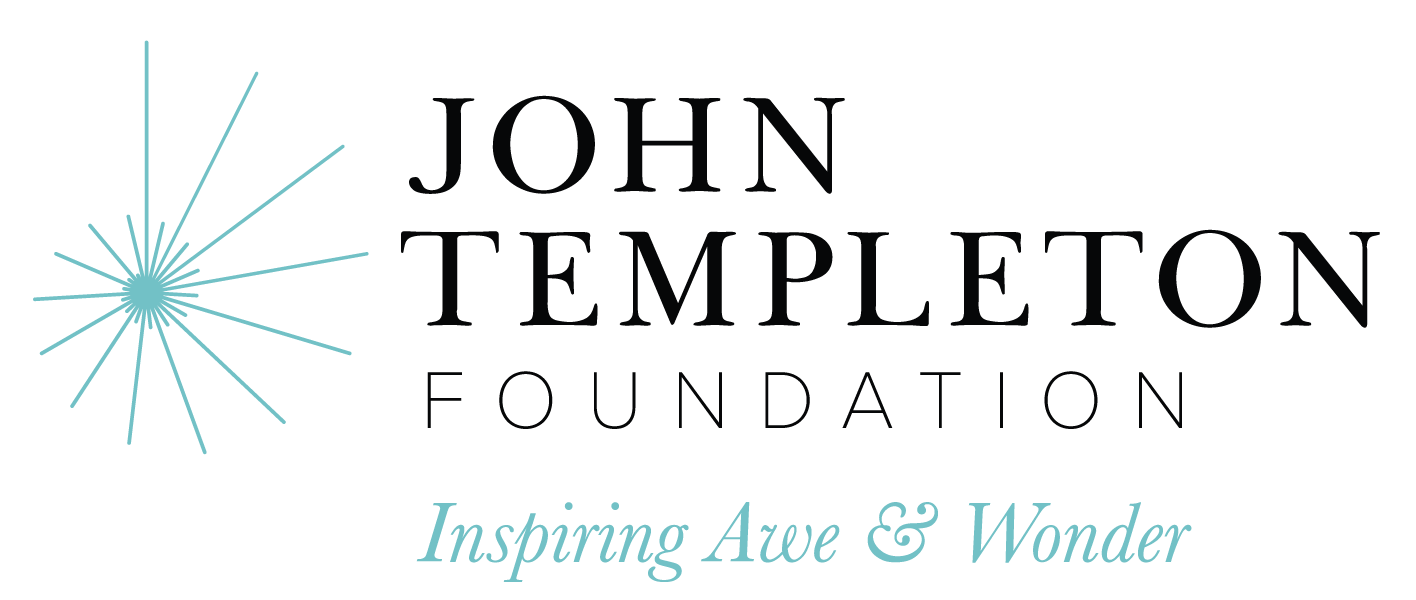 Cancellation Policy
Cancellations must be submitted via email to greater@berkeley.edu by October 27th to receive a full refund less a $25 administrative fee. Cancellations received after this date are subject to the full program fee.
Please click the "Register" button above for registration details. Ticket sales will close on October 31st at 5pm Pacific Time.