The author of the international bestseller "Emotional Intelligence" returns with a groundbreaking look at today's scarcest resource and the secret to high performance and fulfillment: attention. With host and moderator GGSC founder Dacher Keltner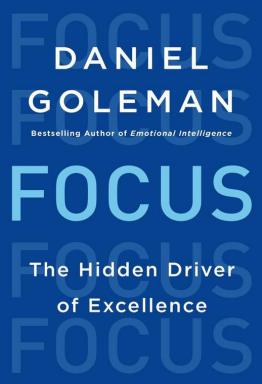 Venue:

International House, UC Berkeley campus

Date:

November 21, 7:30 pm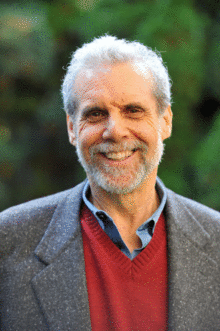 For more than two decades, psychologist and journalist Daniel Goleman has been scouting the leading edge of the human sciences for what's new, surprising, and important. In "Focus," he delves into the most recent neuroscience research on attention, presenting a long overdue discussion of the mental asset that matters enormously for how we succeed.
Though his topic has been the subject of research in cognitive neuroscience for years, little work has linked this arcane field of research to everyday excellence. "Focus" makes that connection, bringing home how this mental asset matters enormously for how we navigate our lives and careers.
New and startling findings highlight the importance of "Focus" when it comes to performing at our best. One global study of the management abilities of more than 4,000 top level executives reveals that it is the key to all areas of high achievement in business. Other research from professional sports and the performing arts shows how focus distinguishes stars from average performers. The skills that form "Focus" range from staying calm under pressure and the discipline and drive to continually improve, to empathy, persuasion, and conflict management. A person's ability to harness these skills predicts who will be an outstanding leader, team member, or solo performer.
Goleman boils down attention research into three categories and through countless real-life case studies explains how a well-lived life demands that we are nimble at each. Those who excel rely on what he calls "Smart Practices" such as mindfulness meditation, focused preparation and recovery, positive emotions and connections, and mental "prosthetics" that help them improve habits, add new skills, and sustain excellence. Combining cutting-edge research with practical findings, "Focus" reveals what distinguishes experts from amateurs and stars from average performers.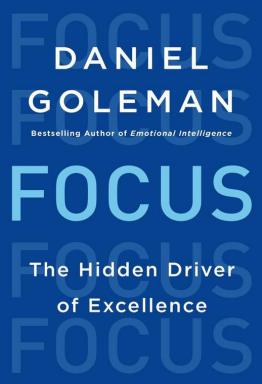 In an era of unstoppable distractions, Goleman persuasively argues that now more than ever we must learn to sharpen focus if we are to contend with, let alone thrive, in a complex world.

"Daniel Goleman has surpassed himself in the breadth, depth, and readability of this fascinating meditation on what is most important for human, organizational, and planetary flourishing. 'Focus' shows us how to go about paying attention in all the ways that really matter."— Jon Kabat-Zinn
Daniel Goleman, a former science journalist for the New York Times, is the author of twelve previous books, including the international bestseller "Emotional Intelligence." He co-founded the Collaborative for Academic, Social and Emotional Learning at the Yale University Child Studies Center (now at the University of Illinois at Chicago), and is now the co-director of the Consortium for Research on Emotional Intelligence in Organizations at Rutgers University.
Host, introducer, and moderator for the evening is Dacher Keltner, the founding director of the Greater Good Science Center and a professor of psychology at UC Berkeley. He is also the author of the best-selling book "Born to Be Good" and a co-editor of "The Compassionate Instinct."
Co-produced by Berkeley Arts and Letters