A talk, Q&A, and reception with the inspiring congressman, marking the publication of his new book, A Mindful Nation.
Venue:

Brower Center's Goldman Theater


Date:

Wednesday, May 2, 2012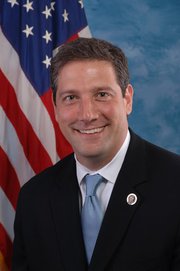 Please join us for an evening with Rep. Tim Ryan to mark the release of his inspiring new book, A Mindful Nation. Ryan's talk will be preceded by a reception for GGSC members, and will be followed by a Q&A with the GGSC's Dacher Keltner.
In A Mindful Nation, Congressman Ryan (D-OH) offers one of the most positive and practical books to come out of Washington in years.
Despite tough times—economic insecurity, the hardship of fighting two wars, a poisonous political climate, and more—a quiet revolution has been gathering momentum. People across the nation have been finding ways to cultivate the basic human quality of mindfulness. As research continues to prove the benefits of mindfulness, it is taking root in school programs, hospitals, doctor's offices, the military, and other vital institutions.
A Mindful Nation explores the science of mindfulness and shares powerful stories from the field, showing how this simple practice is helping schoolchildren improve their ability to learn, veterans heal from trauma, and CEOs become more effective leaders. The book also provides concrete tips for how to incorporate mindfulness into your life today. With a hard-nosed understanding of politics and what it takes to get something done, Ryan combines a practical approach with a hopeful vision for how mindfulness can help reinvigorate the American Dream.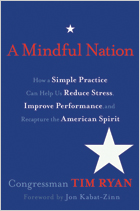 In this talk, Congressman Ryan will discuss how the timeless practice of mindfulness can help Americans reduce stress, improve their performance, and recapture the can-do American spirit. By slowing down and paying attention, Ryan says, we can create a dynamic new vision for America—together.
* Members of the Greater Good Science Center with a ticket to Rep. Ryan's talk are invited to a free reception immediately before the program. Not yet a member? Join today!
Joining the conversation is Dacher Keltner, the Greater Good Science Center's faculty director and a professor of psychology at UC Berkeley. He will moderate the Q&A following Congressman Ryan's talk.
The evening is sponsored by the GGSC and hosted with Berkeley Arts & Letters. Co-sponsored by the Berkeley Initiative for Mindfulness in Law and the Center for Research on Social Change.
Agenda:
6:30-7:15 PM: Free VIP reception for ticket-holding members of the GGSC
7:30 PM: Program followed by Q&A, followed by book signing
Ticket information:
Buy tickets online through Brown Paper Tickets, or at 800-838-3006
General, for 7:30 program: $12 advance only
Student, for 7:30 program: $6 advance only
At the door, for 7:30 program: $15
GGSC Members, for private reception and program: $10 advance only (members IDs are required; if you need your ID, please email us.)