Expanding Awareness of the Science of Intellectual Humility: Grant Winners
In July 2022, the GGSC announced the 19 winners of our grants to support the production of innovative nonfiction stories on intellectual humility.
The grant winners were selected through a competitive and rigorous process. They responded to the GGSC's request for proposals earlier this year, which generated 150 submissions. Then through several rounds of close review by an expert committee of distinguished journalists and intellectual humility researchers, the field was ultimately narrowed to the final 19 grantees. Through many different media--including podcasts, magazine articles, YouTube videos, and radio stories--they will explore the topic of intellectual humility from a variety of angles and for a range of audiences. Their projects officially kicked off on August 1, 2022, and they will have until January 31, 2024, to complete their stories.
"It is truly a privilege for us to partner with such a diverse and creative mix of media producers," says GGSC Executive Director Jason Marsh. "We are very confident that what they generate over the next 18 months will shed light on why intellectual humility is such a timely and important skill to explore in classrooms, boardrooms, faith communities, political dialogue, and even our everyday relationships."
In addition to financial support, the GGSC will connect the grantees with scientific experts who will serve as advisors to their projects, guiding them to relevant research and supporting the scientific accuracy of their work.
Below is more information on the 19 grant winners, including the titles of their projects and a short description of what they intend to produce.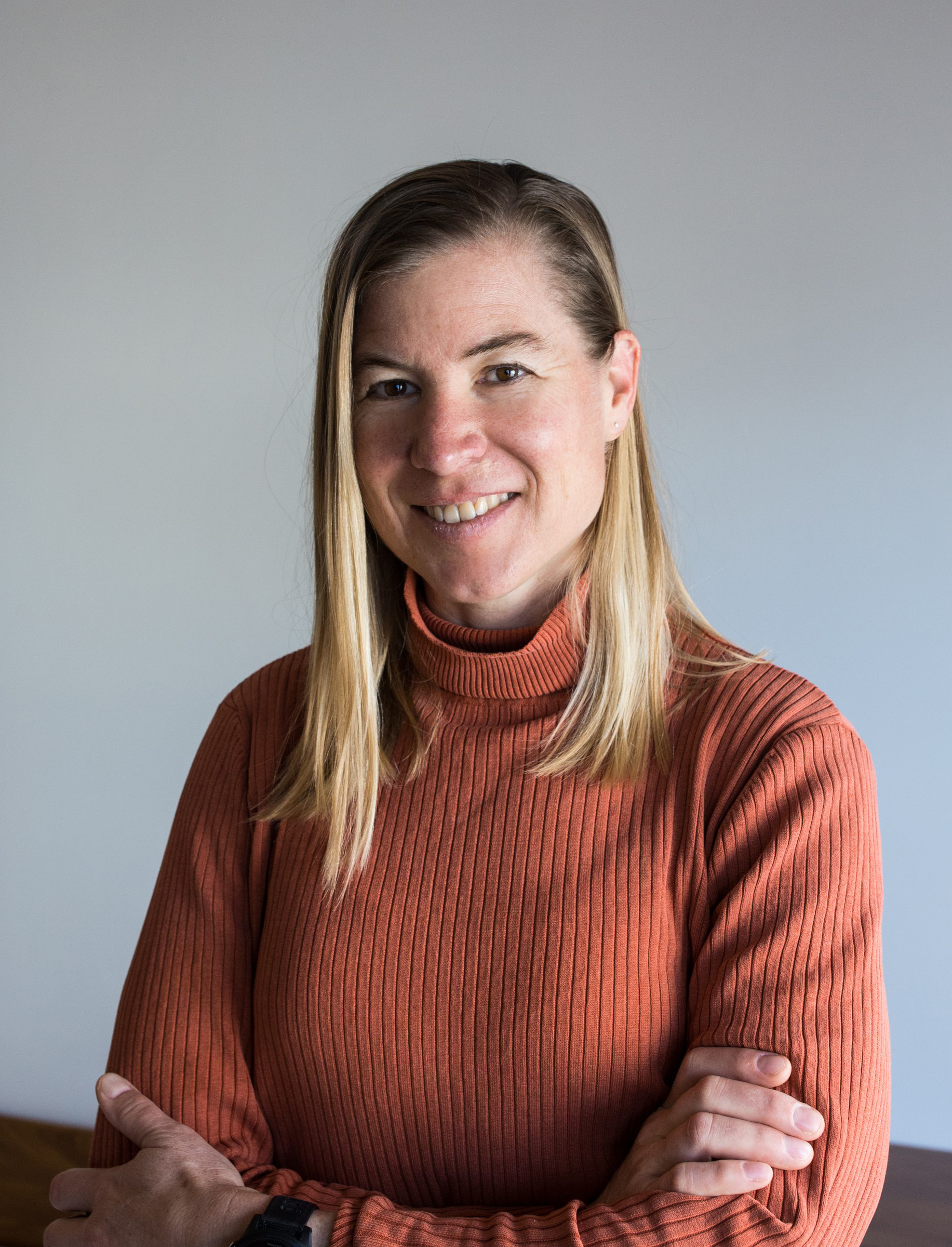 Christie Aschwanden and Scientific American
"Uncertainty Principles"
"Uncertainty Principles" will be a limited-run podcast series exploring the under-appreciated role of uncertainty in the scientific process and examining how intellectual humility can drive science forward amidst the unknowns. Hosted and reported by science journalist Christie Aschwanden, the show will blend reporting and interviews into a conversational narrative. Episodes will each run an hour and be published by Scientific American.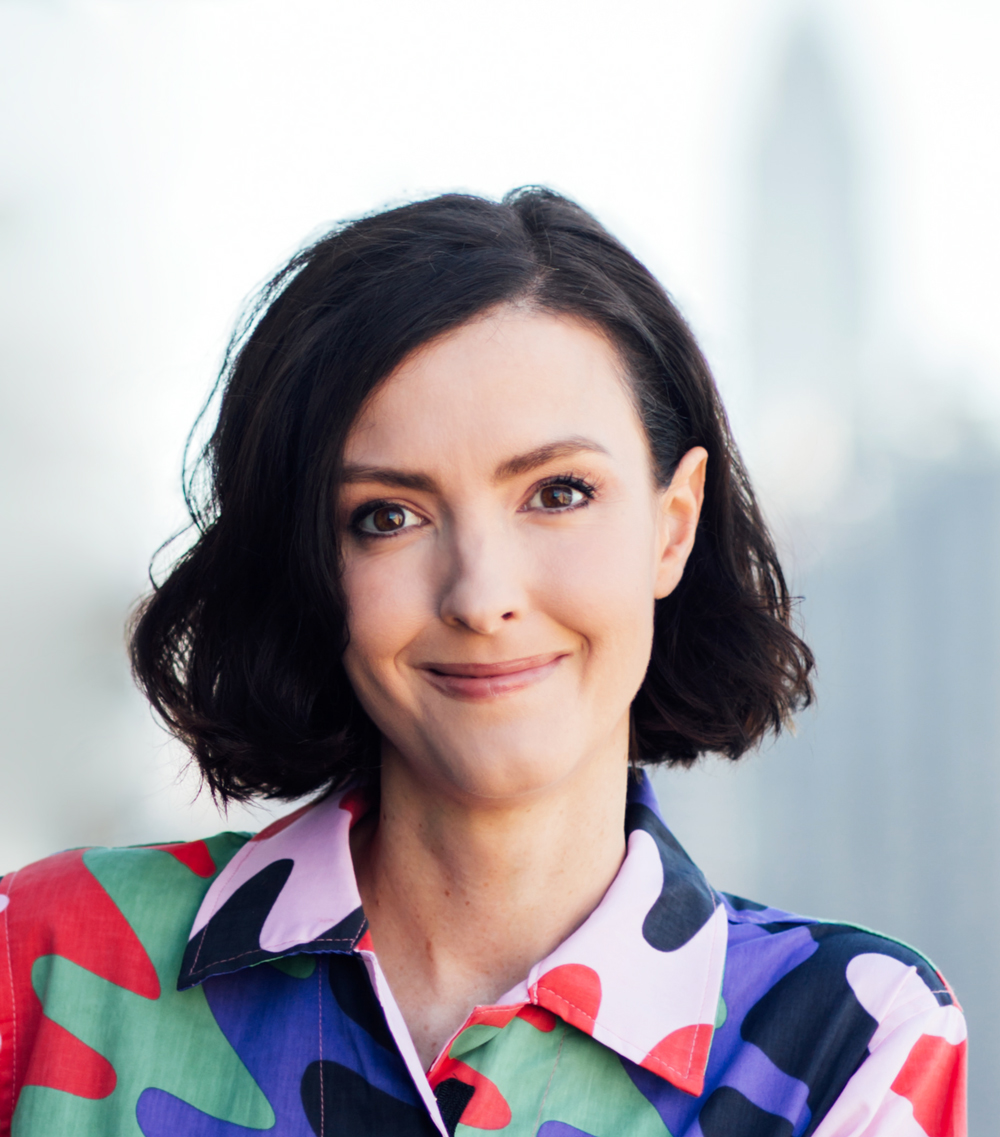 BrainCraft YouTube Channel
"Why You're Wrong About Being Wrong"
On the popular YouTube channel BrainCraft, science communicator and behavioral scientist Vanessa Hill will tell the stories of famous moments where people did (and sometimes didn't) change their minds. Through multiple videos, Hill will explore techniques to help you increase your intellectual humility (and that of your uncle before the Christmas dinner!).

Braver Angels
"Braver Voices: Spotlighting Intellectual Humility Across the Partisan Divide"
Through this project, the Braver Angels Media team will explore various methodologies of deepening intellectual humility, including cross-partisan exchange of ideas. They will also explore foundational prerequisites for verification, including trust, the humility to entertain ideas we believe are wrong, and the curiosity to consider differing moral foundations. This work will be informed by the latest research on intellectual humility. It will be carried out over the course of four podcast conversations and 1-2 nationally published essays featuring high-profile practitioners in fields such as neuroscience, sociology, and marriage therapy.

The Conversation
"Humility's Intersection with the News: Research-based Journalism from The Conversation"
The Conversation will produce a 10-part, research-based journalism series and convening drawing on the science of intellectual humility to examine issues in current affairs. Articles will be written by academics and edited by journalists; they will be free to read and republish. Using an interdisciplinary lens to cover news and research, their aim is to show the importance of intellectual humility in contemporary life and its relationship to tolerance, religion, politics, philanthropy, science, and to help build trust in democratic institutions and dissolve harmful divides.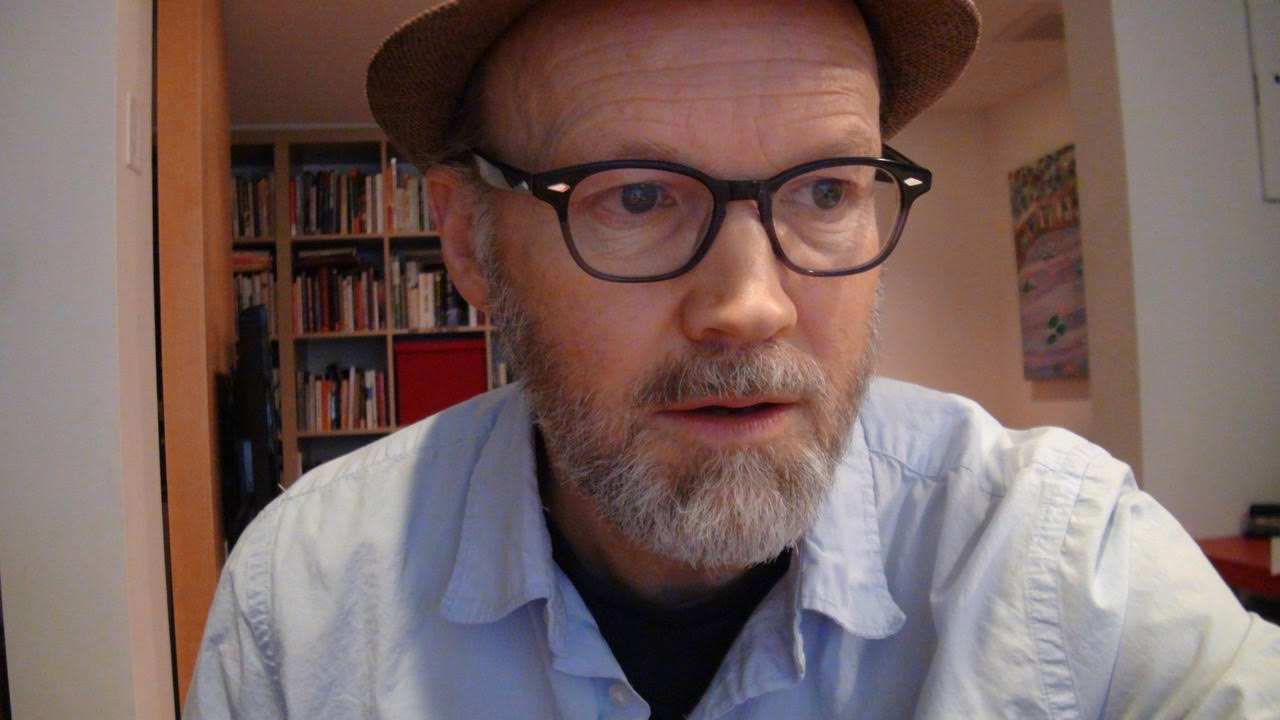 Bruce Grierson
"The Daughter Effect"
Not long ago, journalist Bruce Grierson asked the environmental writer and consultant Paul Hawken this question: "What single thing, from what you've observed, made the hard-charging, conservative CEOs in your client-list become 'green'?" Hawken's answer: "Their daughters." Building on that idea, Grierson will produce a long-form magazine piece for print and online publication. It will tell a story of generation gaps, and the pitfalls of intellectual arrogance. It rests on the premise that Boomers and Gen Xers have asserted their dominance over Gen Y and Gen Z--and men their dominance over women--by virtue of their wealth and status and life experience. But it will also show how the younger generations are leading the way on social- and climate-justice--and have the power to encourage older generations to come to terms with their mistakes through the practice of intellectual humility.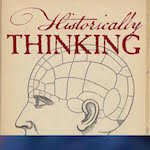 Historically Thinking
"Changing My Mind: Intellectual Humility and Historical Thinking"
The podcast Historically Thinking will produce a series of 14 episodes focusing on intellectual humility as a foundation of three historical thinking skills: evidence, research, and awareness of limits. The first two episodes will define intellectual humility; the next 11 episodes will feature conversations with historians who discuss how, and why, they have changed their minds and their positions. A final episode connects themes that emerge during the series and suggests directions forward. This series will be accompanied by two livestream webinars.
In Those Genes
"In Those Genes Podcast: Season 3"
In Those Genes (ITG) is the only science and culture narrative podcast that uses genetics to decode the lost histories and futures of African descendants. Through sci-fi vignettes, historical and personal narrative, immersive sound design, and interviews with leading experts, ITG discusses the genetics of trauma, aggression, hyper-sexuality, and intelligence in people of African descent. Each episode in their upcoming season will focus on "unpacking long-held myths about the genetics of Black folks" by centering intellectual humility, exploring how an understanding of bias and a questioning of one's assumptions can broaden our understanding of behavioral phenotypes and the sociology of beliefs about race.

JSTOR Daily
"Conversations in Intellectual Humility: Interviews and Essays Spotlighting Community Leaders"
JSTOR Daily--an online publication that provides scholarly context for the news--will produce "Conversations in Intellectual Humility," a series of five audio interviews that pairs a scholar of intellectual humility with a community leader such as a pastor, teacher, or bartender. These 60-minute discussions, exploring how people talk across their differences in public forums, will situate our interviewees' lived experiences within existing scholarship on intellectual humility. The conversations, some of which will be hosted by partners at Knowable Magazine, will be published on JSTOR Daily's website along with a transcript, framing essays, and related reading lists with free access to scholarship on JSTOR.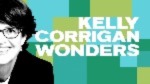 Kelly Corrigan Wonders
"You May Have a Point"
This five episode series on Kelly Corrigan Wonders, for release on public radio and podcast platforms, will address how positive change can occur when we let go of being "right" and open ourselves to the perspectives of others. It is based on the premise that major global challenges--from the pandemic to global warming--are being exacerbated by rigidity and piousness, leading to extremist views and deep societal division--and the antidote is intellectual humility. The series will feature interviews with thought leaders from areas such as public health, relationships, leadership, and politics, and it will finish with a culminating episode featuring a social scientist and research on intellectual humility. Kelly Corrigan Wonders is a nonjudgmental, welcoming forum for considering new ideas. In fact, the podcast was founded upon this very premise: When we "wonder" about things, we open ourselves up to change, inspiration, and learning.

Kentucky Science Center
"Uniquely Human: Reflective & Collaborative Social Science Experiences to Better Understand Humanity"
Uniquely Human is a reflective and collaborative social science experience to better understand self and others, produced by the Kentucky Science Center in Louisville, KY. It will encourage visitors to examine their identities, their feelings, their ways of thinking, and their connections to their broader communities, helping them gain deeper understanding and broader perspective on why we may react or think in certain ways. Initially, the project will explore intellectual humility through take-home conversation guides and by weaving the concept into ongoing programs and web resources for target audiences. The Kentucky Science Center will also create printed and digital resources within and complementary to the exhibit.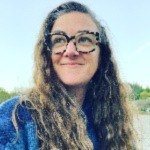 Courtney Martin
"Reimagining School Board Meetings"
Why can't school board meetings bring out the best, not the worst, in people? In theory, those who make the effort to show up have a shared dream: making sure that a community's children are set up to be healthy, life-long learners and engaged citizens. And yet too often public comment periods devolve into grandstanding, spouting conspiracy theories, and vilifying the school board members--who tend to not even bother addressing the specific concerns expressed. This lasts into the wee hours of the morning, until people wander out or log off, cynical about one of our country's most important public institutions. In this project, award-winning journalist Courtney Martin will explore alternative structures for public participation in school board meetings that nurture intellectual humility and solutions-orientation, rather than vilification and fear.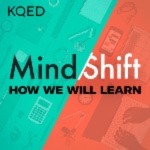 MindShift/KQED Public Radio
"The Role Mistakes Have in Learning at School"
KQED Public Radio's MindShift will address intellectual humility from an approach that teachers and students can relate to: making mistakes in school. Central to intellectual humility is individuals' ability to accept their own knowledge deficits and errors to bring about intellectual growth. However, in a perfectionist culture, making mistakes can trigger embarrassment, self-doubt, and anxiety. Unpacking deeply set notions about mistakes with students can be invaluable for raising adults who have the necessary metacognitive skills when their beliefs need to evolve. In this series comprised of two podcast episodes, a segment for radio, three online articles, at least two videos for TikTok, and promotion through MindShift's newsletter and social media channels, we'll hear from researchers, teachers, parents, and students who confront their feelings and work through a more generative process of learning to see the change they want to be in the world.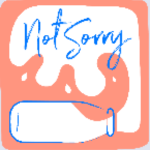 Not Sorry Productions
"Not Sorry Productions Thinks Through Intellectual Humility"
Not Sorry Productions will produce a total of five episodes exploring intellectual humility across two of their podcasts: Harry Potter & the Sacred Text and The Real Question. On each episode of Harry Potter & the Sacred Text, the two co-hosts, a trained chaplain and an Episcopal priest (who is also a professor at Harvard University), read a chapter of a Harry Potter book through the lens of a specific theme. For this project, they will read three separate chapters through the lens of "intellectual humility," discussing how that theme is illustrated and brought to life through specific components of the Harry Potter books. The show is designed to accompany people in thinking through theological questions as applied to their everyday lives. The episodes of The Real Question will collect questions and stories from listeners identifying places in their lives where they face significant challenges centering on intellectual humility, then explore possible solutions. Across both shows, the episodes will mix personal stories, literary analysis, and discussions of research, possibly featuring scientific experts who will come on the shows to discuss different components of intellectual humility.
Jane Palmer
"Collaborating with Indigenous Knowledge Holders? Intellectual Humility Could Help"
Award-winning journalist Jane Palmer will write three separate features on intellectual humility for different publications. Two of these articles will investigate how insights gleaned from intellectual humility research might inform collaborations between Western scientists and traditional and Indigenous knowledge holders. This is currently an underreported yet important topic--such collaborations are needed to address social and health equity challenges and protect vital ecosystems. The third feature will be an online and print magazine story for Science News for Students, geared to an audience of high school students and educators, setting the stage for future articles on the implications of intellectual humility for the field of education.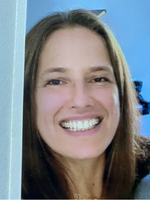 Elissa Rubin
"Department of Corrections"
This project will ask 6 acclaimed writers/performers to write an essay answering the prompt: "The time I changed my mind ..." The writer will elaborate on a time when a deeply held conviction was forfeited or dramatically adjusted. She will take us through the evolution of the belief and what circumstances brought about a change in that belief. The essay will be recorded to camera using a teleprompter and will be edited using various camera angles so that the writer speaks directly to camera for the duration of the essay. This visual style will foster intimacy and a connection to the viewer.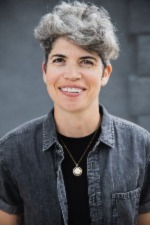 Brooke Sebold and Second Peninsula
"'I Changed My Mind' (with Brooke Sebold)"
"I Changed My Mind" is a video interview series seeking to help depolarize culture by normalizing the concept of changing one's mind. Each 10-minute episode will feature a participant (known or unknown) sharing a moment (large or small) when they changed their mind about something, leading to a personal paradigm shift. The mission of this series is to explore a moment when a mind was opened to a new possibility. What does that look and feel like? Can we cultivate intellectual humility in the world by bringing these stories to a global platform?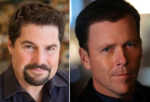 Michael Shapiro and Ethan Watters
"Traveler's Mind: Can Travel Foster Intellectual Humility and Can We Cultivate that Openness at Home?"
When we travel, many of us leave our preconceptions and judgments at home. We become more open, more curious, more willing to see that not everything we believe is true, to acknowledge that not everything we think is right. This project will explore whether travel opens our minds to other perspectives and fosters intellectual humility. It will consider why certain conditions that we experience when we travel might encourage intellectual humility so that we can try to cultivate those conditions in our daily lives at home--because every day can be a journey of discovery, even when we venture only to the other side of town. As journalists and authors who have contributed to National Geographic, The New York Times, and the Washington Post, Shapiro and Watters will submit a long-form story (or stories) based on their research to these outlets and others.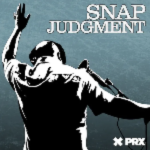 Snap Judgment
"Snap Judgment: Stories of Intellectual Humility"
The popular radio show and podcast Snap Judgment will produce a series of three audio stories that will feature people who have demonstrated--or had to develop--intellectual humility. These individual stories will be featured on the Snap Judgment podcast and also broadcast on over 400 national public radio stations to over one million people. They will question who we are and how the world works--for instance, what happens to our identity when we start to question the beliefs that we once held dear? In the words of Snap Judgment creator Glynn Washington, "People are rarely convinced by arguments, but what does make them pause and consider an alternate viewpoint...is another person's story."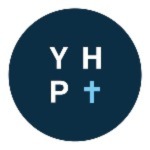 You Have Permission
"IH Psychology for Spiritual Growth: Discussions for People of Faith"
This project will produce a special series of episodes on intellectual humility for the podcast You Have Permission, as well as a handbook to facilitate small group discussion. Dan Koch's You Have Permission explores the intersections of psychology and the Christian faith, and frequently centers academic research, making it accessible to a broad audience. Producer Sarey Concepción will work with Koch to create a companion guide for the episodes, which will be promoted through strategic partnerships to expand their reach. Some questions the series will explore include: What does it mean to have intellectual humility about religious beliefs, especially when the idea of "salvation" is linked to belief? In what way has a lack of intellectual humility contributed to the Evangelical phenomenon in the United States? Could a lack of intellectual humility in pastors correlate to spiritually abusive communities? Might intellectual humility be cultivated through spiritual practices?