Why Giving to the GGSC is Good For You
December 3, 2015
During this year-end season of giving, we ask you please to make a gift to the Greater Good Science Center. Why?
1. Because You Belong.
When you support the GGSC, you join a compassionate community of people like you: People who believe in the power of science to foster happier, healthier lives. What's more, research suggests that you're hard-wired to feel good when you give.
2. Because We Give Back to You.
Besides the wealth of free GGSC articles, videos, and other resources you already enjoy, there are many benefits to GGSC membership, like discounts on live and online events, access to full-length videos, and special invitations. Most of all, by supporting the GGSC you enable us to provide you with science-based insights all year long.
3. Because You Can Believe in the Greater Good.
The New York Times has called the GGSC the "epicenter for research on happiness and gratitude." We're a trusted voice bringing this science out of the lab and into the lives of millions of people. As a small non-profit that is based at—but not funded by—one of the world's great research universities, our work depends on Greater Good readers like you who can please chip in with a gift of any size. The more you give the more good we can share with the world.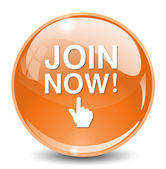 In this season of thanks, we're extremely grateful to you for your support and generosity. Our warmest wishes to you and your loved ones!


Professor Dacher Keltner
Director, Greater Good Science Center
p.s. We've established a scholarship fund so more teachers can join our Summer Institute for Educators (SIE) in 2016. One past SIE participant wrote, "This experience changed my life profoundly… because of it, I will be able to effect a positive change in the lives of others." Wow! Type "institute" in the membership or donation promo code boxto designate your gift for this fund.
p.p.s. And remember: Greater Good is the perfect gift! Consider giving a GGSC gift membership to friends or family. You'll get double the happiness by helping us and sharing our member benefits.