Partnership with Professor Velma McBride Murry and Graduate Student Consultants
April 5, 2019
In a unique practice meets science opportunity, Family Paths and UCAN, two Greater Good Parenting grantees, worked with Vanderbilt University's Human Development and Prevention Science graduate students.
Velma McBride Murry, Ph.D., Professor and Betts Chair, Department of Human and Organizational Development and Professor, Specialty in Poverty and Intervention serves as the scientific content advisor to Family Paths and UCAN during their two-year grant funding opportunity from the Greater Good Science Center.
Graduate students enrolled in Professor Murry's Human Development and Prevention Science course last fall semester gained hands-on experience of how preventive intervention programs are designed, developed, and delivered in real-world settings.
The graduate student consultant teams reviewed and shared research-based recommendations to support the grounding of Family Paths and UCAN's parenting programs in the latest interdisciplinary prevention science.
Thank you to Professor Murry and Vanderbilt University graduate student consultants for your thoughtful contributions to Family Paths and UCAN, as well as to the Greater Good Parenting Initiative!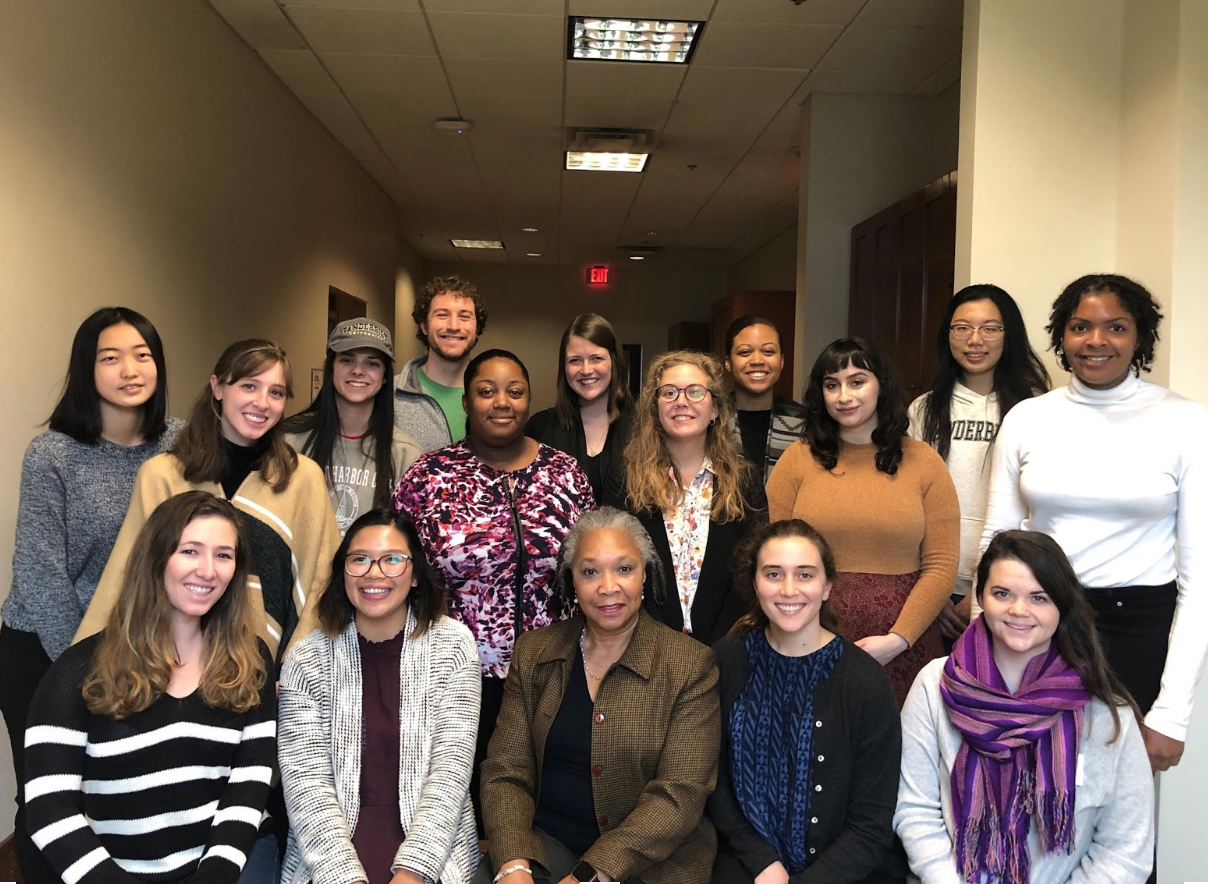 Front Row
Rachel Helling, Child Studies Psychology (Family Paths Consultant)
Marianne Zap, Community Research & Action (UCAN Consultant)
Velma McBride Murry, Ph.D., Professor and Betts Chair, Department of Human and Organizational Development and Professor, Specialty in Poverty and Intervention
Hanna Bernard, Child Studies Psychology (UCAN Consultant)
Kelsey Minix, Public Health (UCAN Consultant)
Back Row
Xi He, International Education Policy & Management (Family Paths Consultant)
Emma Berry, Child Studies Psychology (Family Paths Consultant)
Brigid Meagher, Child Studies Psychology (Family Paths Consultant)
Jordan Jurinsky, Community Development & Action (Family Paths Consultant)
Misha Inniss-Thompson, Community Research & Action (UCAN Consultant)
Kelsey Clayback, Child Studies Psychology (Family Paths Consultant)
Elizabeth King, Child Studies Psychology (UCAN Consultant)
Alexis Butler, Community Development & Action (UCAN Consultant)
Hanna Naum-Stoian, Community Development & Action (Family Paths Consultant)
Xintong Du, Teaching & Learning (UCAN Consultant)
Ashley Jones, Leadership, Policy & Organization (UCAN Consultant)