The GGSC is Hiring a New Web Editor/Producer!
May 19, 2015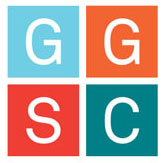 The Greater Good Science Center is currently looking for a Web Editor & Producer to join our editorial team.
To apply, you'll need to submit your application through UC Berkeley's Jobs page. Once you're on the Jobs page, search for the position by its Job ID, 19840. (Its technical title within the university's system is "Digital Communications Specialist 3.") More details below.
Web Editor & Producer
UC Berkeley Job ID: 19840
Overview
The Greater Good Science Center's new Web Editor & Producer will contribute to the GGSC's award-winning online magazine, Greater Good, which reports on "the science of a meaningful life." The editor will be responsible for producing high-quality, engaging, science-based multimedia content, with a particular—though not exclusive—focus on parenting and child development. This will include developing, editing, and writing articles for the site, as well as producing videos, podcasts, and interactive content such as slideshows and quizzes. The editor will also contribute ideas toward improving Greater Good's design and functionality, help disseminate content via social media, and help post and maintain content on the site, ensuring that it is updated regularly.
This is a full-time (100% time) position.
Responsibilities
Develop, write, edit, and assign articles and blog posts for Greater Good, with a particular focus on translating scientific research for a popular audience, especially research on parenting and child development.
Produce additional multimedia content for Greater Good, including videos, podcasts, slideshows and quizzes.
Post content to Greater Good and generally build, update, and maintain pages on the site.
Contribute ideas toward improving Greater Good's design and functionality, working with outside web developers on features that require more technical expertise.
Help increase site traffic by disseminating Greater Good content via social media and other channels.
Work with Greater Good editors, advisors, fellows, and research assistants to stay on top of relevant scientific findings; maintain regular contact with a small committee of scientific advisors who have expertise in child development and parenting.
Attend GGSC staff meetings and participate in discussions about the organization's operations and strategic direction.
Required Qualifications
Excellent article editing skills, including the ability to edit a variety of material for clarity, logical organization, and stylistic consistency.
Excellent writing skills, especially for translating scientific research into lively, accessible, and jargon-free prose.
Strong multimedia production skills.
Basic website development skills, including knowledge of basic HTML and content management systems (ideally ExpressionEngine).
Familiarity and comfort with a variety of social media platforms, especially Facebook and Twitter.
Knowledge of best practices for search engine optimization and other means of increasing web traffic.
Project management skills, including ability to develop work plans and timelines, handle simultaneous assignments, and meet deadlines.
Ability to publicly represent the mission of Greater Good and the GGSC.
Strong interpersonal communication skills.
Preferred Qualifications
Advanced degree in the social or behavioral sciences, particularly in child development.
Experience reporting on social science for a popular audience.
Expertise in parenting and child development research.
Basic design and animation skills, including knowledge of relevant software (e.g., Photoshop, Flash).
Familiarity with—and affinity for—the Greater Good Science Center's mission and programs strongly preferred.
Salary & Benefits
Salary commensurate with experience, within range of $58,700-$69,000.
For information on the comprehensive benefits package offered by the University visit: http://ucnet.universityofcalifornia.edu/compensation-and-benefits/index.html
How to Apply
To apply, submit your application through UC Berkeley's Jobs page, where you'll need to search for this position by its Job ID, 19840.
Applications must be submitted through the UC Berkeley Jobs system in order to be considered.
Please submit your cover letter and resume as a single attachment when applying.
Equal Employment Opportunity
The University of California, Berkeley is an Equal Opportunity/Affirmative Action Employer.