Take the Cal Gratitude Challenge at Thnx4.org!
October 22, 2012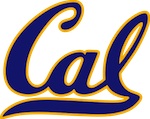 WHAT: Thnx4.org is a web-based, interactive, shareable gratitude journal, and an innovative tool for gathering scientific data about gratitude. Each day, for 14 days, participants can capture moments of thankfulness or being thanked which they can share publicly through Facebook, Twitter, or email.
As Thanksgiving approaches, UC Berkeley's Greater Good Science Center is working with the University Health Services to launch Thnx4.org with a challenge to Cal students, staff, faculty, and alumnae to take the two-week "Cal Gratitude Challenge."
WHEN: The Cal Gratitude Challenge starts on November 1, 2012 and can be taken throughout the month—people affiliated with Cal should choose "University of California, Berkeley" as their community while registering. Once registered, the Challenge takes 14 consecutive days for 5-10 minutes a day.
HOW: Thnx4.org's provides a guided two-week exercise designed by UC Berkeley experts to coach the user through making gratitude a daily practice, all in an effort to boost happiness. To participate, go to Thnx4.org, register by taking a quick survey, then follow the prompts. Thnx4.org features include:
Daily prompts to capture moments of thankfulness or being thanked;
Tips on enhancing gratitude;
Social media posting options to say "thnx" publicly;
A pre-survey and post-survey to measure how 14 days of gratitude awareness affected the state of mind of each participant.
Why take the Cal Gratitude Challenge?
Make your personal Thanksgiving celebration more meaningful by actively tracking what makes you thankful for just two weeks;
Get personalized feedback on how a two-week Thanksgiving push enhances your overall level of happiness and tips to make it more powerful;
Be a part of an effort to raise the collective goodwill of the people around you and across the campus to get everyone in a true holiday spirit;
Help Cal researchers advance our scientific understanding of gratitude.
At the end of the Challenge, we'll analyze the results and report on the results.
Why are we launching Thnx4.org?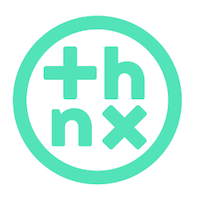 For researchers in psychology and sociology, data collected from this project may shed further light on questions as diverse as:
Does a moment of thankfulness statistically predict the likelihood of a pay-it-forward response?
Which gender is more likely to spread gratitude? Do men tend to feel grateful for different things than women?
Does gratitude practice have discernible racial, ethnic or regional variations?
Does expressing gratitude toward people of different races affect prejudice?
Does gratitude mitigate burnout in health care settings?
Who is launching Thnx4.org?
Thnx4 is an initiative of UC Berkeley's Greater Good Science Center, which studies the psychology, sociology, and neuroscience of well-being, and teaches skills that foster a thriving, resilient and compassionate society. Thnx4.org was conceived by GGSC Editor-in-Chief Jason Marsh, launched with funding from the John Templeton Foundation, and built through a unique cross-disciplinary collaboration:
Jeremy Adam Smith: GGSC Web Producer; author or co-editor of four books.
Chelsea Howe: One of Fast Company's "100 Most Creative People in Business of 2012"; a former game designer for Zynga and SuperBetter.
Emiliana R. Simon-Thomas, Ph.D.: GGSC Science Director
Dacher Keltner, Ph.D.: UC Berkeley psychology professor; author of Born to be Good.
Robert Emmons, Ph.D.: UC Davis psychology professor; author of THANKS!: How Practicing Gratitude Can Make You Happier.
The Quilted Cooperative: A worker-owned design and development company.

Media Contact: Mila Fairfax 925-709-4648 or mila@casacanis.com
Interested in bringing a Gratitude Challenge to your campus? Contact jeremysmith@berkeley.edu