Request for Proposals: GGSC Gratitude Postdoctoral Fellowship
January 14, 2015
The Greater Good Science Center at the University of California, Berkeley, is pleased to announce our Gratitude Postdoctoral Fellowship program, a continuation of our 6 year Expanding the Science and Practice of Gratitude initiative supported by the John Templeton Foundation.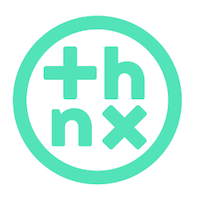 Three fellowships, each for 2 years of NIH level salary support plus up to 10K in research costs per year will be awarded to postdoctoral applicants with winning proposals to work in tandem with one of the gratitude faculty researchers affiliated with this initiative. The funding period is September 1, 2015 through August 31, 2017.
The main goals of Expanding the Science and Practice of Gratitude are to:
Scale up the scientific database of gratitude, particularly in the key areas of human health, personal and relational well-being, and developmental science;
Promote evidence-based practices of gratitude in medical, educational, and organizational settings and in schools, workplaces, homes and communities, and in so doing…
Engage the public in a larger cultural conversation about the role of gratitude in civil society.
In the past few years, scientific evidence that gratitude benefits physical, psychological and social well-being throughout life has been accumulating. The science of gratitude, however, is still young.
The GGSC's Gratitude Postdoctoral Fellowship program aims to strengthen the growing community of gratitude researchers and substantially augment the scientific and popular literatures on this essential virtue across levels and domains of human functioning.
Researchers who will have filed their dissertation by August 31, 2015 are eligible to apply. The application process will occur in 2 phases, an initial Letter of Intent (LOI) submission and then a Full Proposal phase. Applicants must propose to do research with one of the faculty gratitude researchers affiliated with the Expanding the Science and Practice of Gratitude initiative; people interested in applying should review their research here and identify a mentor whose work aligns with their interests and experience.
Letter of Intent phase applications for to the GGSC Gratitude Postdoctoral Fellowship program are due by Monday, March 2, 2015. People interested in applying should visit the Gratitude Post Doctoral Fellowship page (scroll to the bottom to apply) and the Gratitude Post Doctoral Fellowship FAQ.
Greater Good Science Center Resources
What to know more about the science and practice of gratitude? Please see these Greater Good resources:
Contact Information
Expanding the Science and Practice of Gratitude
Greater Good Science Center
University of California, Berkeley, MC 6070
Berkeley, CA 94720­-­6070
510.642.2490
.(JavaScript must be enabled to view this email address)
https://greatergood.berkeley.edu/expandinggratitude