Request for Proposals: Produce Our Parenting Videos!
November 14, 2018
Overview
The GGSC is requesting proposals for the production of 10 short videos describing how parents can raise caring, courageous kids.
About the GGSC
The Greater Good Science Center studies the psychology, sociology, and neuroscience of well-being and teaches skills that foster a thriving, resilient, and compassionate society.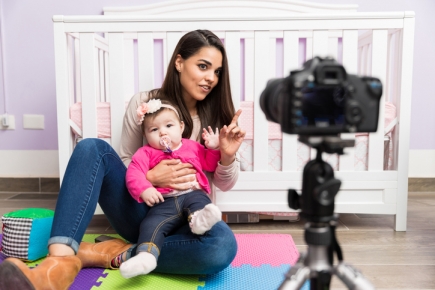 Based at the University of California, Berkeley, the GGSC is unique in its commitment to both science and practice: Not only do we sponsor groundbreaking research into social and emotional well-being, we help people apply this research to their personal and professional lives.
Since 2001, we have been at the fore of a new scientific movement to explore the roots of happy and compassionate individuals, strong social bonds, and altruistic behavior—the science of a meaningful life. And we have been without peer in our efforts to translate and disseminate this science to the public, including through our award-winning online magazine, Greater Good.
Scope of Work
The GGSC seeks a video production partner who will work collaboratively with the GGSC on the development, production, and post-production of a new series of short videos geared toward parents, which is part of a new GGSC initiative, Greater Good Parenting: Raising Caring, Courageous Kids.
The purpose of the videos is to highlight general lessons from the research on how parents can cultivate within themselves and their children a specific range of strengths, including forgiveness, generosity, gratitude, and humility.
The content will be a mix of practical insights and concrete tips for parents. The style is very much open to discussion and could vary somewhat from video to video; videos may include animation, conversations with the GGSC parenting program director, interviews or profiles of scientific experts or leaders from the 16 parenting organizations that are Greater Good Parenting grant recipients, and/or documentary footage of parents and children, perhaps including those served by our grant recipients (e.g., footage of grantee programs in action).
Each of the 10 videos will be optimized for viewing and dissemination via social media (e.g., each video will be posted to YouTube and to Facebook), and designed to capture the viewer's attention quickly and to simultaneously educate and entertain. These are primarily an attempt to meet busy parents where they are, with content they can easily digest on-the-go, on their mobile devices. For instance, they may play with text/subtitles over the images and use animation to establish an engaging, playful aesthetic and to vibrantly illustrate scientific findings. Each video should provide content that is meaningful as a stand-alone resource and also demonstrate a design coherence that reflects it is a part of a series.
Technical Requirements
Each of the 10 videos in the series should be:
No longer than two minutes (i.e., two-minutes is a guideline for duration);
Broadcast-quality;
Able to be reduced in size without sacrificing quality;
Optimized for viewing and dissemination via social media (e.g., Facebook) and will also be posted to the GGSC's YouTube channel;
We expect that the videos will include music and could include a mix of animation, live action footage, voice-over narration, photographs, and creative graphics; and
They will also include GGSC and UC Berkeley branding.
Video Production Partner Role
The selected video production partner will fulfill the following:
Project Management
Ensure alignment with overall project timeline;
Provide routine status updates;
Manage costs of time and materials to remain within budget;
Proactively identify and communicate challenges; and
Provide a single point person to oversee the partnership.
Creative Design
Provide creative direction that utilizes approaches that engage the viewer, and ensures visual consistency across the video series;
Create an educational and entertaining design that facilitates learning of research-based insights; and
Identify and design the necessary video, graphic, and sound elements for the videos.
Filming and Editing
Secure filming, sound, and editing equipment;
Work with GGSC to conduct filming in static and dynamic environments, including but not limited to, schools, homes, and work sites, to capture all footage required to make the videos;
Utilize .mp4 and .mov video formats and 1080 p high definition resolution;
Work with GGSC to review rough cuts, develop the sequence of video clips, and identify gaps in footage for additional filming;
Edit to final production professional grade copy with absolute attention to detail on all video, graphic, and sound elements;
Upload final edited version to a location that GGSC specifies; and
Provide GGSC with unedited raw footage and rough cuts of all filming sessions for GGSC to save, review, and otherwise use without limitation at any point during and after fulfillment of the contract.
GGSC Role
In support of this project, GGSC will fulfill the following:
Project Management
Provide a dedicated GGSC point person (Parenting Program Director) to oversee the project and serve as liaison with the video production partner;
Establish the overall project timeline;
Work with partner to set project milestones, track project status, identify potential challenges, and facilitate solutions; and
Monitor costs to remain within budget.
Creative Design
Provide the research-based insights for the video content; and
Identify interview questions for experts based on their research in consultation with partner.
Filming and Editing
Arrange with experts, parent organization staff, and/or parents to participate in field shoots;
Provide direction during the editing process through reviewing edited and partially edited materials; and
Serve as the final decision maker and approve and/or require changes on all final products.
Deliverables
The Video Production Partner will deliver the finished products in desired formats, including, but not limited to: .mp4, .mov, and web­-compatible formats. The finished products will include 10 broadcast quality videos (each approximately 2-minutes in length) for posting on GGSC websites and distribution through social media and email newsletters.
Videos will be released semi-monthly (2 per month) between May 1, 2019 and September 30, 2019. Intermediate dates for deliverables are:
A minimum of 2 videos completed by April 30, 2019;
A minimum of 4 videos completed by May 31, 2019;
A minimum of 6 videos completed by June 30, 2019;
A minimum of 8 videos completed by July 31, 2019; and
A minimum of 10 videos completed by August 31, 2019.
Intellectual Property
GGSC (under the University of California, Berkeley) is the sole owner of all content and materials developed under this RFP. GGSC retains the distribution rights to any content or materials to exercise as it deems appropriate.
Proposal Requirements
The proposals submitted in response to this RFP must include:
Project Narrative Plan: Communicates general project vision and/or broad concepts (i.e., "What would you do creatively with this project?"), proposed project timeline/schedule, and approach to project management;
Equipment: Detailed description of equipment required for project including the identification of equipment that partner(s) owns or rents;
Related Project Experience: Evidence of successful service of projects of similar size, scope and complexity, as detailed above, including demonstration of ability to work collaboratively with client teams and other vendors;
References: Contact information for three professional references for whom the vendor has performed similar work in the past;
Budget: Proposed budget for the project not to exceed a grand total of $60,000, including filming/production, editing and animation, and rights to use music and stock footage. The cost proposal should include a suggested work plan and a breakdown of fees;
Work Samples: At least three samples of relevant video production work products; educational and/or instructional videos preferred.
Please email your proposal and work samples to ggscparenting@berkeley.edu. Please label clearly each component of the proposal and submit in two parts: (1) Project Narrative Plan, Equipment, Related Project Experience, References, and Budget; and (2) Work Samples.
The proposals and work samples must be received by Friday, December 7, 2018. We anticipate that our selection will be completed by Friday, December 28, 2018.

Selection Criteria
Proposals received will be evaluated by the GGSC on the following selection criteria:
Demonstration of experience in creative video development, production, and post-production aimed at diverse audiences; experience targeting parents and families; and/or featuring social science research, would be a plus;
Understanding the purpose and the scope of this video project;
Original and creative approach;
Expected timeline for completing the project;
Proposed price; and
Demonstration of ability to coordinate resources and equipment for video production and post-production.
Questions?
For inquiries, please contact:
Maryam Abdullah, Ph.D.
Parenting Program Director
ggscparenting@berkeley.edu