New Greater Good Book: Are We Born Racist?
July 7, 2010
We're excited to announce the latest book from the Greater Good Science Center, Are We Born Racist?: New Insights from Neuroscience and Positive Psychology
Drawing on cutting-edge science, Are We Born Racist? explores the psychological roots of prejudice—and how we can overcome it.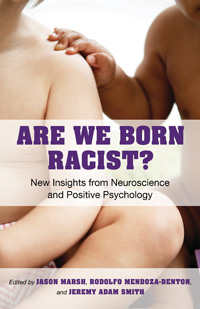 The research covered in the book suggests that our propensities for racism are deeply ingrained, making the idea of a "post-racial America" seem pretty far fetched. At the same time, we know that there are research-tested ways to keep our knee-jerk biases and prejudices in check; what's more, it's possible to teach others—especially children—how to do the same.
Bringing a diverse range of disciplines into conversation for the first time, Are We Born Racist? offers a straightforward overview of the new science of prejudice, and showcases the abundant practical, research-based steps that can be taken in all areas of our lives to overcome prejudice.
The book expands upon many of the articles and ideas first featured in Greater Good's special issue on racism. It's edited by Greater Good editor in chief Jason Marsh, contributing editor Jeremy Adam Smith, and GGSC executive committee member Rodolfo Mendoza-Denton; contributors include some of the country's leading expert on racism—scientists, journalists, educators and many others. They draw on new scientific discoveries to reveal:
why and how our brains form prejudices;
how to fight prejudice in the workplace;
the keys to raising tolerant kids;
how to promote tolerance and equality in schools;
how racism hurts our health;
what a post-prejudice society might actually look like.
Are We Born Racist? has already been receiving some great advanced buzz, including this endorsement from Claude Steele, the provost of Columbia University and one of the country's leading researchers of prejudice:
Revolutionary insight follows revolutionary insight in this broadly accessible book, accumulating to nothing less than a paradigm shift that will change how we think about everything from how prejudice affects our own lives to how laws and institutional practice can be used to reduce its ill effects. And it does it all with a brevity that I hope will insure what it deserves most: to be broadly read.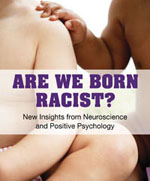 The book's official publication date is August 1, but you can pre-order your copy here.
Are We Born Racist? also makes an excellent discussion tool. If you want to use the book in a workshop, book group, or high school or college class, please .(JavaScript must be enabled to view this email address).