Meet The Greater Good Toolkit
October 8, 2019
Made in collaboration with celebrated design firm Holstee, The Greater Good Toolkit includes 30 science-based practices for a meaningful life.
Together, the GGSC and Holstee designed this toolkit for wellness practitioners, as well as motivated individuals looking to bring more meaning and well-being into their lives.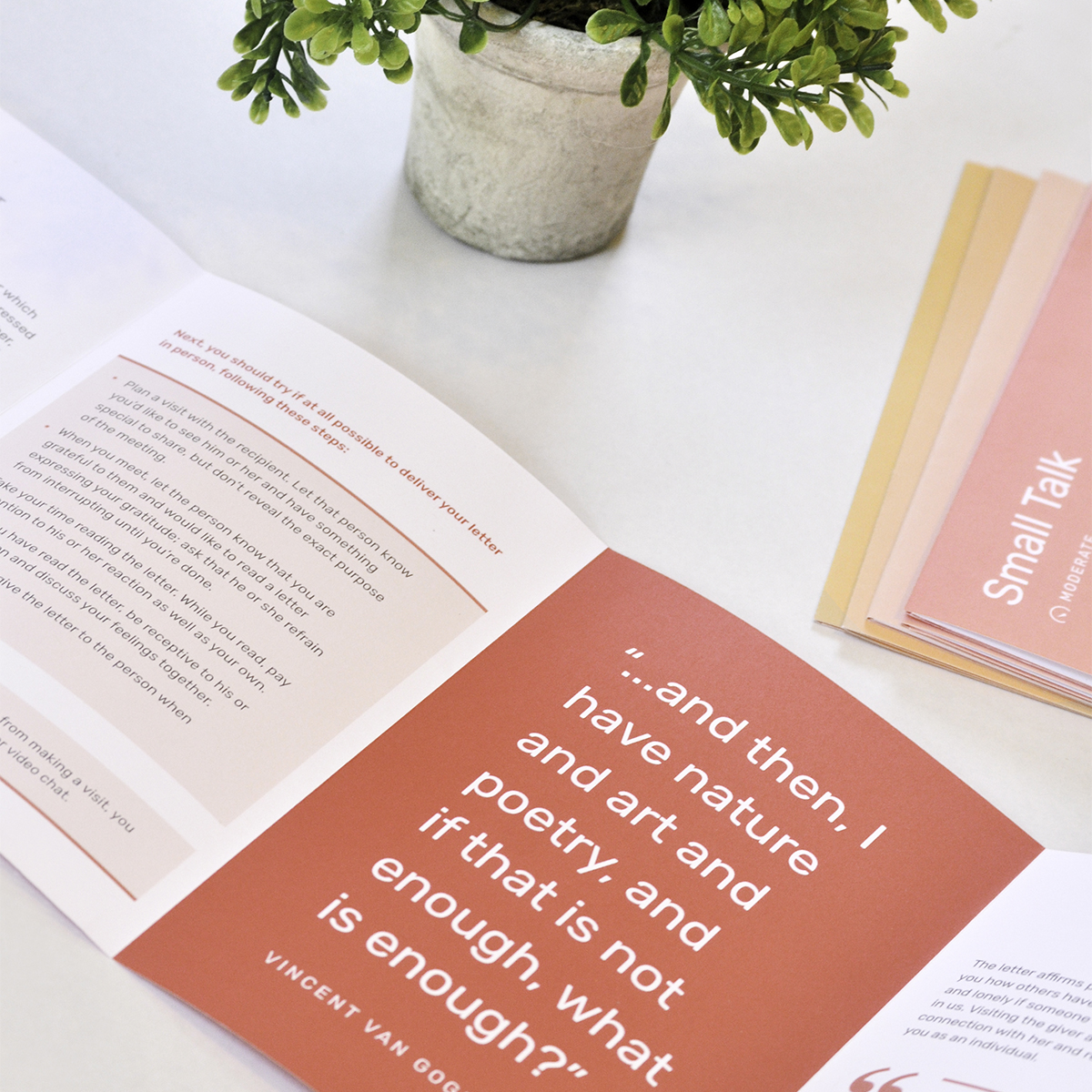 Beautifully designed.
Backed by Science

Each practice is broken into four sections: why it is important, how to do it, why it works, and the primary research that supports it.
It's perfect for therapists, coaches, facilitators, managers, teachers, and others looking to bring the science of mindfulness and positive psychology into practice.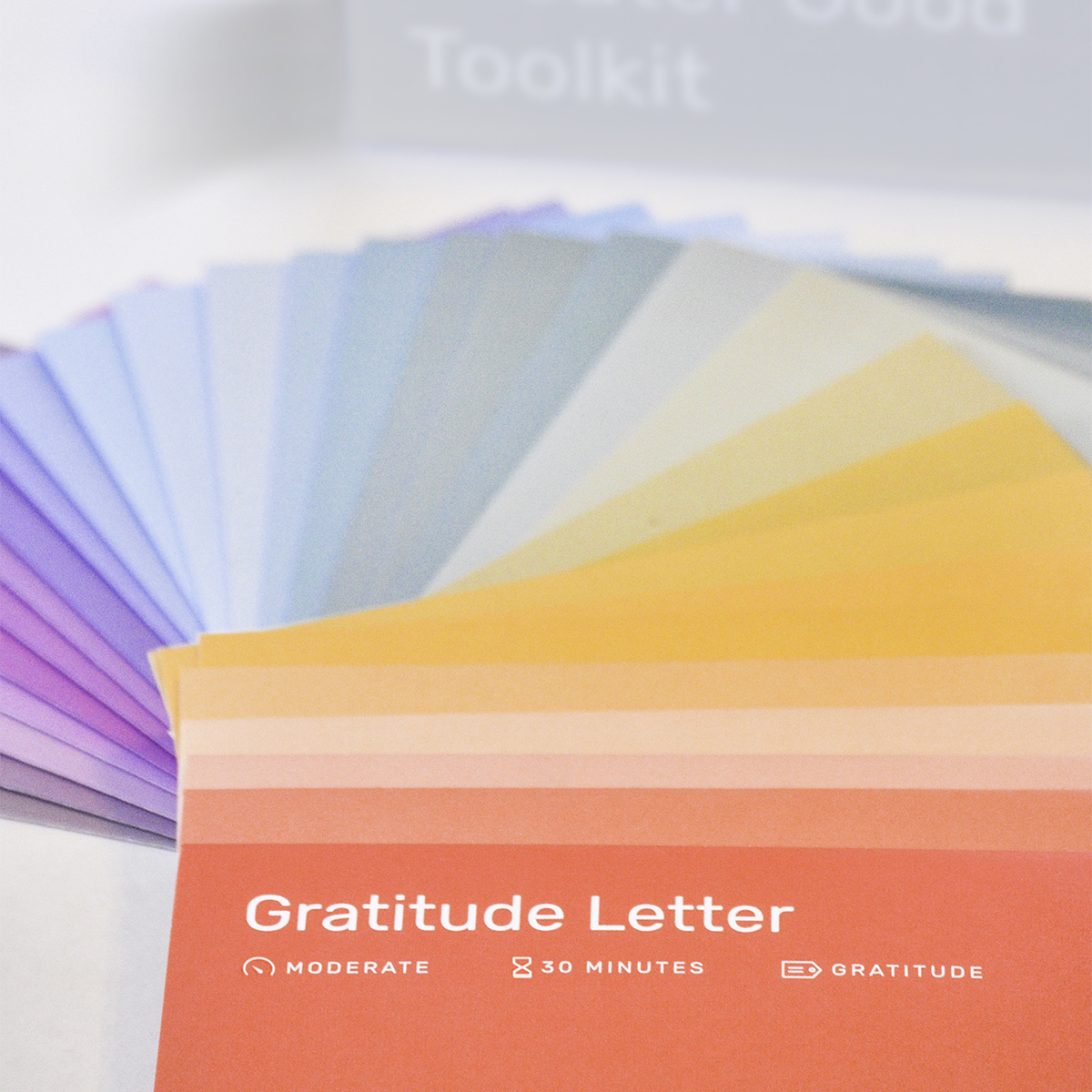 A sample practice
Quality & Craftsmanship
Printed and assembled in the USA, using the finest quality paper and finishes. A timeless addition to your bookshelf, that is made to last.
Holstee offers inspiration and tools to help you live a more meaningful life. Learn more about their products here.

Place Your Order Today!