Meet the GGSC's New Fellows 2015-16
July 22, 2015
The Greater Good Science Center is proud to present its 2015-16 class of Hornaday Graduate and Goldberg Undergraduate Fellows, which includes distinguished UC Berkeley students from the fields of psychology, public health, biology, education, business, and beyond. They are an outstanding group of young researchers who are committed to the greater good.
The GGSC's annual fellowship program supports the work of UC Berkeley students whose research advances the science of compassion, empathy, and other topics we explore. The program attracts scholars from across a broad spectrum of academic disciplines, with a particular focus on the social-behavioral sciences.
This year, our fellows tackle subjects ranging from how people from different cultures experience awe to the neural basis for empathy to how children process social inequality. Please read on for more details about our newest fellows, and visit our fellowships page for more details about the program and summaries of past graduate and undergraduate fellows' work.
2015-2016 Graduate Fellows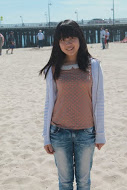 Yang BaiPsychology
Yang Bai is a fourth year doctoral student in the social-personality program at UC Berkeley. She received her B.A. from Beijing Normal University in China. Her research focuses on understanding the cultural impact on emotion perception, expression, and experiences. She has specific interests in understanding how people from different cultures experience the positive emotion of awe. As a Hornaday Graduate Fellow, Yang will integrate her personal research interests into a series of studies to test the association between awe and stereotyping in hopes of finding a novel way of attenuating racial stereotyping for both White Americans and African Americans.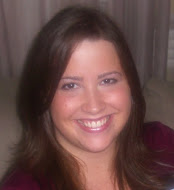 Dyan ConnellyClinical Science
Dyan Connelly is a third year Clinical Science doctoral student at UC Berkeley. She received her B.A. from St. Joseph's College, NY. Dyan is interested in understanding the nature of interpersonal processes as they occur in romantic relationships, and how the reciprocal influences between such relationships and behavior, emotions, and well-being unfold over time. Her current research examines the relationship between connectedness and well-being in spousal caregivers of dementia patients, a highly vulnerable population at risk for feeling disconnected and isolated from others. Her research will also examine factors that protect against loss of connectedness in spousal caregivers over time (i.e., disease type, patient functioning, caregiver characteristics).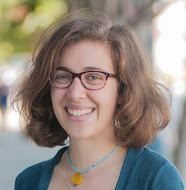 Alison CohenPublic Health
Alison Cohen is a Ph.D. candidate in Epidemiology in the UC Berkeley School of Public Health. She received a B.A. in Education Studies and Community Health at Brown University, and a M.P.H. at UC Berkeley. Her research examines links between education and health, as well as evaluating education, health, youth development, and civic engagement initiatives. As a GGSC Graduate Research Fellow, and for her dissertation, she is examining links between characteristics of the school setting, including school climate, class size, and student body composition, and health and well-being across the lifespan.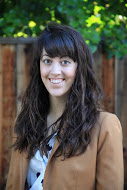 Jessica NaeckerPsychology and Education
Jessica Naecker is a 5th-year graduate student in UC Berkeley's School Psychology doctoral program in the Graduate School of Education. She received her B.A. from UC Berkeley and her Ed.M. from Harvard University. Jessica's research focuses on the forces that operate on children's decisions to behave either prosocially or aggressively. As a Hornaday Graduate Fellow, Jessica will investigate how elementary school children reason about social inequality and how reasoning about social inequality is associated with children's social behavior.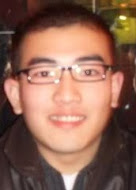 Jia Wei ZhangPsychology
Jia Wei Zhang is a wanderlust who discovered his passion for psychology observing human behaviors through his camera. He is grateful for his supporters during his education at CCSF, SFSU, and now, at UCB. He and his collaborators will combine naturalistic observations and computational modeling to test whether gratitude spreads and if such spread of gratitude will promote prosociality within small-scale social networks and large-scale artificial social networks. The implication is that gratitude interventions may impact people at a distance and shift the cost-benefit analyses of giving by converting competitive networks into cooperative networks through the spread of gratitude.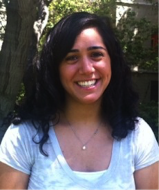 Sanaz MobasseriBusiness
Sanaz Mobasseri is a fourth year doctoral student in Haas' Management of Organizations PhD program. She researches emotions, culture, and cognition in social networks. As a Hornaday Graduate Fellow, Sanaz will investigate how an individual's sense of social belonging affects social network formation, the building blocks of community. She is also interested in how social belonging influences emotional expression and the ways that people communicate with each other. She plans to study impacts on proximate social ties – such as friends and coworkers – as well as contagion throughout a network.
2015-2016 Undergraduate Fellows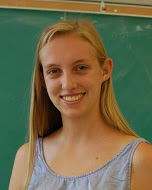 Kelsey ClausingMolecular and Cell Biology
Kelsey is a fourth-year Molecular and Cell Biology major as well as a double minor in French and Dance. She is a research assistant in Professor Daniela Kaufer's lab, where her project ultimately seeks to understand the neural basis of empathy. This research investigates the influences of the stress response on prosocial behavior in the rodent model and can thereby provide important translational applications to Autism Spectrum Disorders. In the future, she hopes to improve the lives of individuals affected by such disorders in continuing to contribute to this field as she pursues a Ph.D. in graduate school.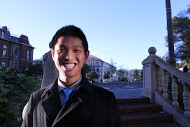 Alex MabantaPolitical Science and Rhetoric
Alex Mabanta is a senior double majoring in Political Science and Rhetoric. He also serves as a commissioner for the City of Berkeley. His research investigates which qualities of civil institutions foster or reduce social well-being among diverse populations. In particular, he aims to contrast police behavior, such as racial profiling, with perceptions of the police from different communities within Berkeley and neighboring cities. This study will provide empirical insights for Berkeley city officials who are working to reform law enforcement to better serve the people of Berkeley.