Meet the GGSC's New Fellows! 2013-14
September 24, 2013
The Greater Good Science Center is proud to present its 2013-14 class of Hornaday Graduate and Goldberg Undergraduate Fellows, which includes distinguished UC Berkeley students from the fields of psychology, biology, and business. They are an outstanding group of young researchers who are committed to the greater good.
The GGSC's annual fellowship program supports the work of UC Berkeley students whose research advances the science of compassion, empathy, and other topics we explore. The program attracts scholars from across a broad spectrum of academic disciplines, with a particular focus on the social-behavioral sciences.
This year, our fellows tackle subjects ranging from the neuroscience of empathy and altruism to the roots of compassion in elementary school students to the effects awe has on the immune system. Please read on for more details about our newest fellows, and visit our fellowships page for more details about the program and summaries of past graduate and undergraduate fellows' work.
2013-2014 Hornaday Graduate Fellows

Sarah Wheeler
Psychology
Sarah Wheeler is a doctoral candidate in the School Psychology program at UC Berkeley. She worked for several years as a special education teacher, and currently practices psychology in schools, in addition to teaching at the graduate level and working on her dissertation research. Her research study focuses on validating a social-emotional well-being screener for early-elementary aged children and exploring the utility of such a tool versus teacher referral. The ultimate goal of this work is to help schools become more compassionate communities for students who struggle with issues that are difficult to identify.

Neil Zhang
UC Berkeley-UCSF Joint Medical Program
Neil is a second year medical student in the UC Berkeley-UCSF Joint Medical Program. As an undergraduate at Berkeley working with homeless youth, he realized the importance of the larger sociocultural context to individuals' health. As a result, his research interests rest in broad-based social determinants of health, particularly in how people perceive their abilities to meet their goals. As a Hornaday Graduate Fellow, Neil will collaborate with Professor Colette Auerswald to study the sense of hope among homeless youth: What are some origins and modifiers of hope? In the future, Neil plans to become a physician to serve those most in need.

Craig Anderson
Psychology
Craig L. Anderson is a fourth year doctoral student in the Social-Personality area. He received his B.A. from the University of Denver in 2007. His interests lie in emotions and emotion regulation and his favorite emotion (to both experience and study) is awe. Recognizing that much can be learned about emotions directly from the body itself, Craig uses psycophysiological methods to supplement participant self-report in his research. His Hornaday Graduate Fellowship project integrates these interests in an investigation of how positive interventions that incorporate experiences of awe affect salivary measures of immune function.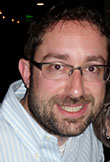 Jon Cowan
Business
Jon is a third year doctoral student in management of organizations at the Haas School of Business. He received his BA from Bowdoin College and prior to returning to school to pursue his PhD, he worked in politics and entertainment. Jon studies status, prosocial behavior, impression formation, and individual differences. As a Hornaday Graduate Fellow, he will focus on investigating lay perceptions regarding the consequences of altruistic (vs. selfish) behavior. He is fascinated by the individual differences that may predict the altruistic behavior of sharing credit in our day-to-day lives. Jon enjoys hiking, travel, and comedy shows.
2013-2014 Undergraduate Fellow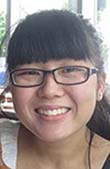 Suetching "Kelly" Yu
Integrative Biology
Kelly is a fourth year pre-veterinary undergraduate majoring in Integrative Biology, with a deep love for animals and passion for scientific inquiry. To this end, she is working in Dr. Daniela Kaufer's Lab on a project that entails studying the neural basis of pro-sociality in a rodent model system. The project's goal is to modulate certain classes of limbic neurons via optogenetic means to facilitate empathic or helping behaviors. She believes the scientific study of the positive qualities of the mind such as compassion and cooperation will benefit both the society at large and individuals suffering from neuropsychiatric disorders such as depression, anxiety, and autism.

Nikolay Nichiporuk
Psychology
Nikolay Nichiporuk studies psychology at UC Berkeley. He was born in the Ukraine and moved to the United States when he was 8 years old. His research interests focus on understanding normal and abnormal human behavior and he plans on continuing his education at a graduate school in clinical psychology. His current project asks whether the powerful are more likely than the powerless to help a victim in an emergency situation when bystanders are present. He will study the bystander effect—where a victim is more likely to get help from one person as opposed to a group of people—by means of a controlled experiment and attempt to understand how power moderates the effect.