Live Chat on Empathy
July 29, 2011
Ever wonder when children start to display empathy? Or whether empathy can be taught? How to build empathy in the workplace? How to build a culture of empathy?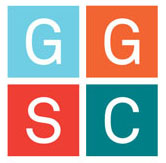 Greater Good's Jason Marsh addresses these questions and many more in this live chat about empathy, hosted by the Charter for Compassion. The period for submitting questions has closed, but you can still check out the questions other readers' posed, along with Marsh's answers.
The discussion provides a solid overview of what science knows—and what it doesn't—about the roots and benefits of empathy.