High School Students: Add Your Voice to an Emotion Revolution
June 22, 2015
High school students: The Emotion Revolution, a joint initiative between the Yale Center for Emotional Intelligence and Lady Gaga's Born This Way Foundation, needs your help to create schools and communities where you can thrive.
Their Emotion Revolution survey is designed to help figure out how to build more positive school climates. Take the survey so your voice is heard!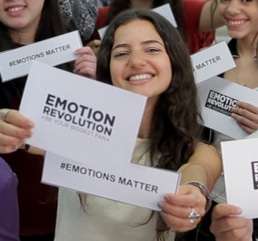 The Emotion Revolution empowers high school students to create schools and communities where emotions matter. At the inaugural Emotion Revolution Summit at Yale in October of 2015, students from across the country will meet with Lady Gaga and educators to review the survey results and share their ideas for creating an #EmotionRevolution in our nation's schools and communities.
Win a chance to attend the summit after you complete the survey. After completing the survey, you will learn how to join the Emotion Revolution.
Educators, researchers, and non-profits, click here for more information about the survey.
For a toolkit to build your own social media campaign/promote the Emotion Revolution click here.