Happiness in Action for Cal Students
August 8, 2014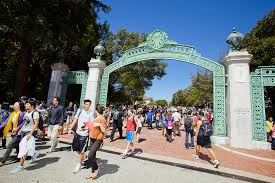 Cal Students: Join us for a unprecedented chance to discover and explore the scientific roots of happiness!
Join thousands of Cal students and staff September 9 for the launch of The Science of Happiness—a free eight-week online course that uses the latest scientific findings to help you boost your social and emotional well-being. Forty percent of your own personal happiness depends on your own habits and activities. This course gives you the tools you need to get and stay happy.
The Greater Good Science Center at UC Berkeley and Cal Recreational Sports have teamed up to spread the word to Cal students via our "Happiness in Action" Project, launching at Caltopia August 24 & 25. Stop by the GGSC booth to learn some basic tools to boost your own mental & physical well-being.

Students who sign up for the course at Caltopia will receive a free t-shirt (as long as supplies last). See you there!