Greater Good Education Outreach Assistant
November 12, 2021
The Greater Good Science Center at UC Berkeley's Education program (GGE) is looking for a part-time outreach assistant to help get the word out about its educational content, including articles, practices, and online courses. That includes Greater Good in Education, an online resource that offers free practices for the social-emotional well-being of students and educators. This is a short-term contract position.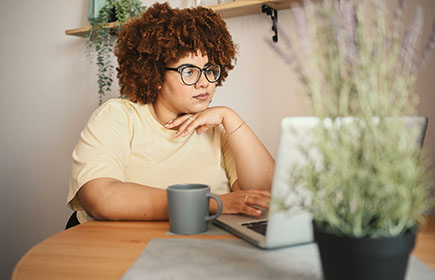 The outreach assistant will help us identify organizations and networks through which we can share GGE's offerings to educators, focusing primarily on character education-related content and secondarily on social-emotional learning and mindfulness in education. This position will also help augment GGE's newsletter reach and social media presence through creative messaging, promotion, and engagement. The goal of this work is to expand the GGSC's educator audience interested in the practical application of social, emotional, and ethical development in schools.
Key responsibilities will include:
Researching and identifying the educational organizations, networks, and professional associations focused on the moral development of students
Contacting those organizations to determine the best way to notify their members of our content and other resources
Overseeing and expanding our newsletter campaigns and social media presence
Qualifications:
Familiarity with the field of education; knowledge of the fields of character education, social-emotional learning, and/or mindfulness in education strongly preferred
Experience in creating newsletter and social media content for educators via MailChimp, Facebook, Instagram, LinkedIn, and Pinterest
Experience in identifying target audiences and creating digital campaigns that reach and engage them
Excellent written and oral communications skills
Strong project management and organizational skills
Rate: An hourly rate of $30-$40/hr, commensurate with experience
Time requirement: 10-15 hours per week, from January through the end of August. Hours will be flexible—they can vary week to week. This role is remote, but must be available for calls within the U.S. time zones as needed.
To apply: Please submit a resume and 1-page cover letter to Mariah Flynn, the GGE's Education Program Coordinator, at ggsceducation@berkeley.edu. We will begin reviewing applications on December 1, 2021.
For more information on the Greater Good Science Center Education Program, please visit https://ggie.berkeley.edu/about-us/our-mission/