Giving Feels Good: Please Support the GGSC!
December 16, 2012
If you follow our work, you probably know about the benefits of generosity. Giving to others activates the pleasure centers of your brain. It makes you feel happier. It improves your mental and physical health. It strengthens your connections to other people.
We'd like to add one more benefit to the list: It is your generosity that enables the Greater Good Science Center to thrive.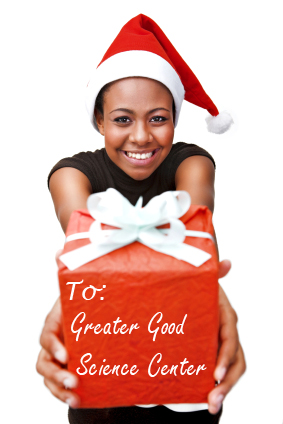 Roger Jegg
Though we're based at UC Berkeley, the GGSC doesn't receive any funding from the university. Instead, we're fueled by the generous and visionary support of people like you—people who believe in our mission to foster a more compassionate society.
I invite you to join us on this mission by becoming a member of the Greater Good Science Center, or by making a donation to support our work. All GGSC memberships and donations are tax-deductible; memberships also offer a host of valuable benefits, including members-only videos, articles, webinars, and DVDs, as well as autographed books and discounts on events.

Every day we're gratified to hear how our articles, books, videos, podcasts, and events—all grounded in credible, cutting-edge science—are transforming the way people think about the human potential for goodness. Our research fellows are making pioneering discoveries into the roots of compassion and happiness.
And we're inspired by stories from parents, educators, health professionals, and many others who have used our materials to improve their world, whether it's by reducing bullying in schools or simply promoting acts of everyday kindness.
None of this would be possible without you. Your support allows us to spread "the science of a meaningful life" far and wide, in a form that's accessible and relevant to all.
Please show your support by becoming a member or making a donation today. In addition to all the benefits of membership, here's one gift we have for you right away: A free download of our colorful "Six Habits of Happiness"—print it for your fridge door, office wall, or school bulletin board.
We envision a world where children learn these habits in school, and health professionals regularly recommend them. Thanks to your contribution, we're closer than ever to realizing this goal. Your membership supports practical and inspiring features on Greater Good, including our science-based parenting blog, Raising Happiness, as well as powerful events and fellowships for trailblazing young researchers.
But your support doesn't only help fund our programs. It also provides an inspiring endorsement of our mission—and it may inspire others as well: Studies show that even modest acts of generosity can create a ripple effect of altruism, motivating other people to practice kindness. So a gift of any size can go a long way.
Please support the GGSC by purchasing a tax-deductible membership, making a donation, or consider gifting a GGSC membership to someone you love.
Thank you for all that you do for the Greater Good.
With gratitude,

Dacher Keltner and the Greater Good Science Center
Working to foster a thriving, resilient, and compassionate society
P.S. If you'd like to mail us a donation or learn about other ways to support the GGSC, such as through planned giving or stocks and securities, please visit our Donate page.