GGSC Communications Assistant Position
November 4, 2021
UC Berkeley's Greater Good Science Center (GGSC), publisher of the award-winning Greater Good magazine and The Science of Happiness podcast, is looking for a part-time communications assistant to help get the word out about a new campaign on "intellectual humility"—a skill that is defined, most simply, as "the degree to which people recognize that their beliefs might be wrong." This is a short-term, contract position.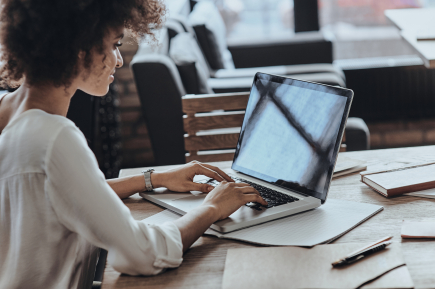 As part of the campaign, the GGSC will provide 20-25 grants to journalists and media producers to support the reporting and production of stories on intellectual humility for many different outlets and audiences. In early January, we will announce a request for proposals (RFP), inviting journalists and producers to apply for one of these grants.
The communications assistant will help us identify organizations and networks through which we can share the RFP to ensure that it reaches a high number of journalists and other media producers, including those working in print, video, digital platforms, and especially audio/podcasts. The goal of this work is to generate a high volume of high-quality applications representing diverse media outlets and perspectives.
Key responsibilities will include:
Researching and identifying the media organizations, networks, professional associations, and individual journalists to which we should publicize the RFP
Contacting those organizations to determine the best way to notify their members of this funding opportunity
Sharing the RFP with relevant contacts after it launches in early January, via email and the GGSC's social media channels
Responding to questions and generally staying on top of correspondence about the campaign
Qualifications
Familiarity with the contemporary media landscape, especially with organizations and networks that engage and support journalists and other media professionals, with a strong focus on podcasts
Excellent written and oral communications skills
Strong project management and organizational skills
Rate: An hourly rate of $25-$35/hr, commensurate with experience
Hours: 5-10 hours per week. Hours worked can be flexible, usually varying from week-to-week depending on the project's needs and the candidate's schedule. Hours can be worked remotely.
Dates of Employment: Start date: November 15, 2021, at the earliest
Most of the work for this position will be performed between mid-November and late-January, though there may be a possibility to extend beyond that timeframe.
To Apply: Please submit a resume and 1-page cover letter to the attention of Jason Marsh, the GGSC's executive director, at intellectualhumility@berkeley.edu
For more information on the GGSC, please visit ggsc.berkeley.edu
Click here for more on the GGSC's "Expanding Awareness of the Science of Intellectual Humility" initiative