Apply for a GGSC Fellowship! 2018-19
February 12, 2018
Announcing the Greater Good Science Center (GGSC) at UC Berkeley's 2018-2019 research fellowship program, which supports research by undergraduate and graduate students whose work relates to our mission: investigating the roles that social connection, kindness, and community play in the happy, meaningful lives of individuals and society. The fellowships are open to UC Berkeley undergraduate (up to $5,000) and graduate students (up to $15,000) who are enrolled until at least May 2019.
**Applications accepted between February 12 and April 9, 2018**
Based at UC Berkeley and led by social psychology professor Dacher Keltner, the GGSC is unique in its commitment to both science and practice: Not only do we sponsor groundbreaking scientific research into social and emotional well-being, we help people apply insights from this research to their personal, professional, and societal lives.
 
Previous GGSC fellows have secured top research and teaching positions at universities nationwide, providing a significant boost to the science of a meaningful life, including topics like awe, compassion, resilience, altruism, and happiness. You can read this recent article from GGSC fellow Jia Wei Zhang, which describes his studies showing that self-compassion promotes personal improvement.
Timeline
Application Window: February 12–April 9, 2018
Winners Announced: May 11, 2018
Funding Window: September 1, 2018–August 31, 2019
Funding levels
Two fellowships will be awarded to UC Berkeley undergraduates: One GGSC Fellowship (up to $2,500), one Goldberg Fellowship (up to $5,000)
Four fellowships will be awarded to UC Berkeley graduate students: Three GGSC Fellowships (up to $10,000), one Hornaday Fellowship (up to $15,000)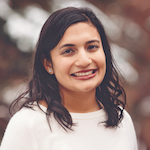 Former fellows have come from departments of psychology, integrative biology, anthropology, American studies, sociology, neuroscience, urban studies, and other departments; the school of public health, education, social welfare, and Haas business; and the UC Berkeley-UCSF Joint Medical Program.
The online application will open February 12, 2018.
Applicants may contact GGSC science director Emiliana Simon-Thomas for more information at .(JavaScript must be enabled to view this email address). 
More information about the GGSC can be found here.