Announcing Thnx4.org!
October 18, 2012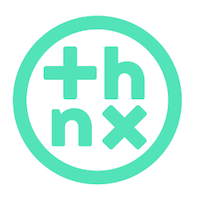 Thnx4.org is currently on hiatus! Look for a new and improved version in Fall 2013!
Thanksgiving is coming up. But what does it mean to give thanks? And do we say "thank you" enough?

That's what UC Berkeley's Greater Good Science Center is trying to find out with a new, interactive, shareable gratitude journal called Thnx4.org, which officially launches on November 1, 2012. It's part of a $5.6 million, three-year project called Expanding the Science and Practice of Gratitude, funded by the John Templeton Foundation.
Thnx4.org represents a unique cross-disciplinary collaboration. It was conceived by GGSC editor-in-chief Jason Marsh. His colleagues Jeremy Adam Smith, Emiliana Simon-Thomas, and Dacher Keltner worked with UC Davis psychologist Robert Emmons, the design and development company Quilted, and game designer Chelsea Howe—one of Fast Company's "100 Most Creative People in Business 2012"—to develop Thnx4.org.
For individual users, Thnx4.org provides a guided two-week exercise designed by experts to make gratitude a daily practice. Every day, they'll get tips on enhancing gratitude and they'll be able to keep a private journal and say "thnx" publicly through Facebook, Twitter, or email. In the end, they'll find out how 14 days of gratitude awareness affected their mood and health—and they'll be able to read expressions of gratitude from other people in their community.
After they complete the two-week Gratitude Challenge, they'll be able to keep using Thnx4.org to capture moments of thankfulness and find out what makes their community feel grateful.
For scientists, it provides a source of research data that will be used to study the causes, effects, and meaning of gratitude. Researchers will be able to explore questions such as:
Does a moment of thankfulness statistically predict the likelihood of a pay-it-forward response?
Which gender is more likely to spread gratitude? Do men tend to feel grateful for different things than women?
Does gratitude practice have any discernible racial, ethnic, or regional variations?
Does expressing gratitude toward people of different races affect prejudice?
Does gratitude mitigate the effect of burnout in health care settings?
Does there tend to be an ebb and flow of gratitude over our lifetimes?
Thnx4.org launches on November 1 with the "Cal Gratitude Challenge"—an invitation to students, staff, faculty, and alumnae of the University of California, Berkeley, to say "thnx" every day for two weeks. However, anyone, anywhere, can take the Gratitude Challenge. To get started, just go to Thnx4.org and register.
If you are a researcher interested in using Thnx4.org, please contact gratitude@berkeley.edu
If you'd like to bring a Gratitude Challenge to your campus, company, or community, contact gratitude@berkeley.edu
Media queries should be directed to Mila Fairfax at 925-709-4648 or mila@casacanis.com