Announcing Our Gratitude Research Awards!
August 3, 2012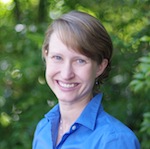 The Greater Good Science Center at the University of California, Berkeley, in collaboration with the University of California, Davis, is pleased to announce the winners of its research awards to expand the scientific understanding of gratitude. The awards are part of the Expanding the Science and Practice of Gratitude project, which is supported with funding from the John Templeton Foundation.
We received almost 300 applications from institutions all over the United States, and we evaluated each one based on its scientific significance, approach and methods, creativity, potential influence, and capacity for success. Here are the principal investigators and project titles of each winner, who received research grants that ranged from $168,000 to $338,000. You can read about these researchers and their projects in more detail on our Gratitude Research Grant Winners page. Please also check out the winners of our Gratitude Dissertation Awards.
Sara Algoe, Assistant Professor/Director, Emotions and Social Interaction Laboratory, Department of Psychology, UNC-Chapel Hill: "Unpacking the Mechanisms of Gratitude's Benefits within Close Relationships"
Yarrow Dunham, Visiting Assistant Professor of Psychology, Princeton University: "Gratitude in Development: Cognitive and Normative Contexts"
Naomi Eisenberger, Assistant Professor, Department of Psychology/Director, Social and Affective Neuroscience Laboratory, University of California, Los Angeles: "Giving Thanks: Is "Giving" Key to the Heath Benefits of Gratitude?"
Tom Gilovich, Professor, Department of Psychology, Cornell University: "Cultivating Gratitude in a Consumerist Society"
Jeff Huffman, Director of Cardiac Psychiatry Research Program, MGH/Assistant Professor of Psychiatry, Harvard Medical School: "The Impact of Gratitude on Biology and Behavior in Persons with Heart Disease"
Andrea Hussong, Director, Center for Developmental Science/Professor of Psychology, UNC-Chapel Hill: "The Socialization of Gratitude through Parent- Child Interaction"
Christina Karns, Postdoctoral Research Associate Brain Development Lab, University of Oregon: "Neural Systems Supporting Gratitude"
Debra Lieberman, Professor, Evolutionary Psychology, Department of Psychology, University of Miami: Gratitude: "A Basic Human Emotion for Initiating Friendships"
Wendy Berry Mendes, Sarlo/Ekman Associate Professor of Emotion at UC San Francisco: "Effects of Measured and Manipulated Gratitude on Biomarkers of Health and Aging"
Joel Meyers, Professor, Department of Counseling and Psychological Services, Georgia State University: "A Model of Bullying Based on Gratitude and its Effects on Social Bonds"
Laura Redwine, Assistant Professor, Department of Psychiatry, UC San Diego: Gratitude in Pre-symptomatic Heart Failure: "Effects on Health-Related Physiological Outcomes and Clinical Disease Progression"
Kristin Shutts, Assistant Professor, Director of the Social Kids Lab, University of Wisconsin: "Effects of Gratitude on Children's Social Attitudes and Prosociality"
Frans de Waal, C. H. Candler Professor of Primate Behavior, Emory University: "Gratitude and Partner Preference in Chimpanzee Cooperation"
Joel Wong, Associate Professor, Dept of Counseling and Educational Psychology, University of Indiana: "The Use of a Gratitude Writing Intervention With Psychotherapy for Outpatient Clients: Examining Neural Correlates and Psychosocial Mechanisms"