Apply for a Gratitude Dissertation Research Award!
March 1, 2013
Please note that the deadline for dissertation award applications has been extended to April 5! See below for details.
The Greater Good Science Center at the University of California, Berkeley, is pleased to announce that it will grant up to seven awards for dissertation-level research projects with the greatest potential to advance the science and practice of gratitude. Eight excellent researchers received $10,000 awards in the first cycle of this program. We are now accepting applications for the second cycle.
This Dissertation Research Award program is part of a larger project, Expanding the Science and Practice of Gratitude, funded by a grant from the John Templeton Foundation. The general goals of this initiative are to:
Expand the scientific database of gratitude, particularly in the key areas of human health, personal and relational well-being, and developmental science;
Promote evidence-based practices of gratitude in medical, educational, and organizational settings and in schools, workplaces, homes and communities, and in so doing…
Engage the public in a larger cultural conversation about the role of gratitude in civil society.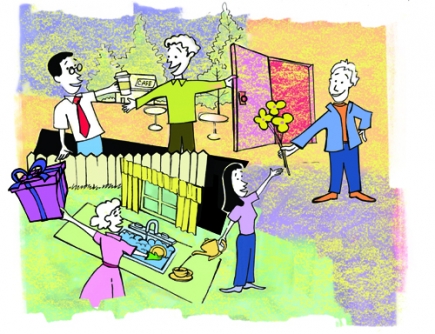 In the past few years, there has been an accumulation of scientific evidence showing how gratitude contributes to psychological and social well-being. A growing body of research has documented the wide array of psychological, physical, and relational benefits associated with gratitude from childhood to old age.
Yet the scientific study of gratitude is still in its early stages. The overall aim of our research awards is to stimulate scientific research on gratitude in the social and biological sciences, with a goal of spurring investigations of this essential virtue across levels and domains of human functioning.
The GGSC's Gratitude Dissertation Research Awards will be open to doctoral students who demonstrate strong potential for university teaching and research, and who are actively engaged in their dissertation work. Preference will be given to innovative projects that have clear scientific or translational impact. Awardees will receive up to $10,000 for one year to support the conduct of their dissertation research.
Applications are due by APRIL 5, 2013, at 5pm. Potential applicants should visit the Dissertation Awards application page and the Dissertation Awards FAQ.
Greater Good Science Center Resources
What to know more about the science and practice of gratitude? Please see these Greater Good resources:
Contact Information
Expanding the Science and Practice of Gratitude
Greater Good Science Center
University of California, Berkeley, MC 6070
Berkeley, CA 94720­-­6070
510.642.2490
.(JavaScript must be enabled to view this email address)
https://greatergood.berkeley.edu/expandinggratitude